The Only Way Is Essex star Gemma Collins is the face of a new campaign from PlayOJO that uses a spoof fragrance to highlight problem gambling issues.
PlayOJO is a fairer proposition online casino with no wagering, and its new campaign was launched to coincide with Safer Gambling Week in the United Kingdom and Ireland. The message from this collaboration, however, will linger long after!
The campaign features Gemma Collins promoting an imaginary product called 'Compulsion', alluding to the description of problem gambling as an "addiction with no smell".
PlayOJO has collaborated with gambling charity Breakeven to develop the acronym SMELL to draw attention to the five signs that a person might be struggling with a gambling problem.
Smelling the signs
S – Sleep – is your loved one struggling to sleep at night?
M – Money – is your loved one inexplicably losing money or struggling financially?
E – Extreme – is your loved one exhibiting extreme mood swings?
L – Losing – is your loved one losing interest in the pursuits they have historically enjoyed?
L – Lying – have you caught out your loved one for not telling the truth recently?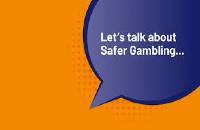 Gemma Collins hit the headlines in September when she hosted a free drive-in bingo event, laid on by PlayOJO to celebrate the launch of their new bingo site, which claims to offer players the fairest bingo games in the UK.
She said: "I am working with PlayOJO and Breakeven to raise awareness of the often-hidden issue of problem gambling.
"I've been around addicts in my life and drug addictions and alcoholism can be pretty easy to spot. Problem gambling often hides in plain sight, and we need to raise awareness of the early warning signs so that we can ensure people that are struggling, get the help they need, before it becomes a problem."
A safe place to play
PlayOJO's head of marketing, Peter Bennett, said: "Our business is built upon the principle of fairness and transparency.
"We are committed to doing what we can to provide people with the information they need to help identify potential problem behaviours, and offer access to those in need of help to ensure PlayOJO is a safe place for people to have fun and gamble responsibly."
PlayOJO has launched a hub dedicated to providing players with advice and support around the clock, with experts from Breakeven contributing key insight to help people enjoy a safer gambling experience.
Gemma Collins also interviewed Breakeven CEO Ian Semel as part of the campaign, to discuss the way the charity identifies early signs of problems and minimises gambling-related harm.
Access to support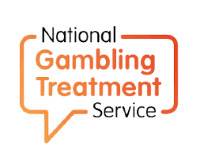 Ian described how his own experience of winning £140,000 in a casino and spending it all within eight weeks helped him to recognise his own issues back in the 1970s.
Breakeven now offers free counselling to anyone affected by problem gambling.
Peter Bennett added: "Our hope is that by working with Gemma and Breakeven, we will raise awareness of this issue and help encourage people to access support services if they spot the signs highlighted by the Compulsion campaign in themselves or a loved one."
Safer Gambling Week is an annual industry-wide initiative to promote safer gambling in the United Kingdom and Ireland.