Are you excited for the Eurovision Song Contest 2022? Would you like to impress your friends with some serious Eurovision knowledge while you watch this year's pop extravaganza unfold? If so, you're in the right place!
As Italy gets ready to host the 2022 edition of the longest-running annual international televised music competition in the world, we have been gathering together everything you need to know about Eurovision in readiness for the big night on Saturday, May 14th.
Fans of Eurovision from the UK might be tempted to hide behind their sofas after last year's entry from James Newman scored a grand total of 'nul points', but another disaster does not appear to be on the cards – Sam Ryder's track Space Man, which achieved a degree of fame when it went viral on TikTok in 2020, is considered to be among the frontrunners, with bookmakers offering odds of 9/1 making him the fourth favourite to win.
Ukraine is tipped for victory this year with their entry Stefania by the group Kalush Orchestra, which promises to deliver an emotional moment for the global audience, given the ongoing conflict in the country.
If you're planning to watch Eurovision with friends or family this year, it's always handy to have some trivia to hand. Before we get into our favourite Eurovision facts, here's a quick recap of the last 10 winning nations and the songs that earned them glory.
2011 – Ell and Nikki (Azerbaijan) with Running Scaredty
2012 – Loreen (Sweden) with Euphoria
2013 – Emmelie de Forest (Denmark) with Only Teardrops
2014 – Conchita Wurst (Austria) with Rise Like a Phoenix
2015 – Måns Zelmerlöw (Sweden) with Heroes
2016 – Jamala (Ukraine) with 1944
2017 – Salvador Sobral (Portugal) with Amar pelos dois
2018 – Netta (Israel) with Toy
2019 – Duncan Laurence (Netherlands) with Arcade
2020 – Cancelled due to COVID-19
2021 – Måneskin (Italy) with Zitti e buoni
Fun Eurovision Facts
1. Despite receiving "nul points" on several occasions, the UK has managed to win the Eurovision Song Contest five times to date. It has also been placed second 15 times.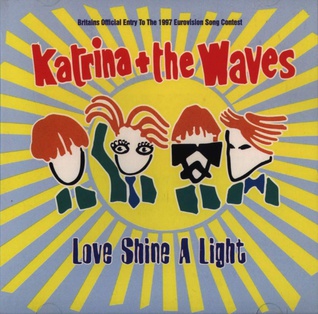 The UK's first win came in 1967 when Sandie Shaw sang Puppet on a String, and two years later Lulu won with Boom Bang-a-Bang.
Brotherhood of Man chalked up the UK's third win in 1976 with Save Your Kisses For Me and Bucks Fizz famously followed that up with their 1981 winner Making Your Mind Up.
The fifth and most recent UK Eurovision win came in 1997 when Katrina and the Waves sang Love Shine a Light.
2. The competition is broadcast across five continents.
Viewers across Europe are joined by those in North America, South America, Africa and Asia in enjoying the event.
3. The first Eurovision Song Contest was held in 1956, but it wasn't until 1967 that the UK claimed its first victory.
Some big names have failed to clinch glory for the UK, with Sir Cliff Richard coming second in 1968 with Congratulations, and Michael Ball coming second in 1992 with One Step Out of Time.
4. Russia has been excluded from taking part in this year's contest due to its invasion of Ukraine.
This is not the first time that tensions between Russia and Ukraine have affected the event, with Russia withdrawing from the 2017 competition in Kyiv because Russian artist Yulia Samoylova was banned from entering Ukraine.
5. The youngest contestant was 11 years old while the oldest was 95.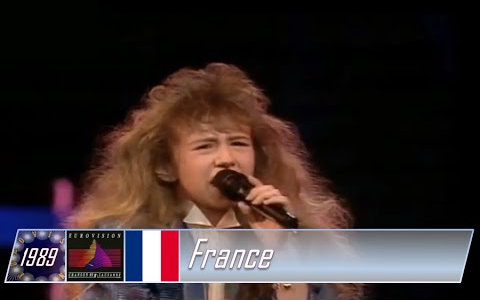 Nathalie Paque was just 11 when she took to the stage to represent France in 1989, while Emil Ramsauer set the record for being the oldest contestant when he played the double bass for Takasa, who represented Switzerland in 2013.
6. Cyprus has yet to win the competition, although Finland had to wait 44 years for its first victory.
Finland's unlikely heroes arrived in 2006 when heavy metal outfit Lordi won with Hard Rock Hallelujah in Athens. Meanwhile, the closest Cyprus has come to winning was the 2018 edition, when Eleni Foureira came second with Fuego.
7. The United Kingdom awarded Swedish pop legend ABBA a score of zero points in 1974!
The UK soon got wise to ABBA's greatness though, and the band's greatest hits collection ABBA Gold is the second-best-selling album of all time in the country.
8. Ireland has won the Eurovision Song Contest more times than any other country, claiming no less than SEVEN victories!
Ireland's first win came in 1970, and they took the top prize again in 1980, 1987, 1992, 1993, 1994 and 1996. Johnny Logan took the title as a performer for the country twice and once as a songwriter!
9. Songs entered into the competition are not allowed to be over three minutes long.
The shortest song in Eurovision history was Finland's 2015 entry Aina Mun Pitää, which clocked in at just one minute and 27 seconds.
10. The most points ever scored by a single song at the Eurovision grand final is 758.
Portugal's Salvador Sobral set the record in 2017 when his song, Amar Polos Dois, won the hearts of the world.