GVC Holdings, the FTSE100 company, has published its interim report for the first half of 2020. While the company has taken a huge hit in its profits due to the ongoing COVID-19 pandemic, they said that it was 'well placed to balance the year.' GVC Holdings is a major player in the UK and global gambling industry, owning many popular brands such as Foxy Bingo, Gala, Ladbrokes, Coral, bWin, PartyPoker, PartyCasino and Eurobet.
Fall In Revenue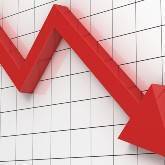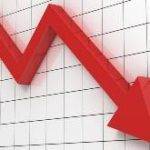 The report from GVC Holdings showed that due to the unavoidable and unexpected closure of betting shops like Coral and Ladbrokes, there has been a 53% drop in UK retail net gaming revenue. This is a significant drop to £277.9 million from £568.8 million in the first quarter of 2019. This 53% drop has seen the group readjusting their full-year EBITDA outlook which now sits between £720 million and £740 million. However, this is still subject to change depending on any further COVID-19 consequences.
6 months into 2020, there were 3,006 shops and this was a reduction from 3,274 the previous year. After the Triennial Review, the decision was made to resize their retail estate resulting in the closure of 227 shops and is not a result of the pandemic.
The Group EBITDA was 5% lower than their 2019 figure, fallingl to £348.6 million. To further support its EBITDA performance, there was a 23% reduction in the company's operating costs. This was previously £548 million but dropped to £423 million. In response to the pandemic, costs controls were put into effect immediately and £20 million in Ladbrokes Coral post acquisition co-synergies.
This won't be the news that Chief Executive Officer, Shay Segev, was hoping for as he only started in this new role July 2020. He succeeded Kenneth Alexander, who retired after 13 successful years in the company. However, he does know the ins and outs of the group and is the best person to guide them to success as he has been with them for over 4 years as the Chief Operating Officer.
GVC Holdings Online Gambling Expansion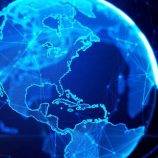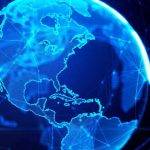 Although there was a fall in revenue from the retail spaces, revenue online was in a much better place. The group's online EBITDA rose by 53% during H1 to £368.6 million. They explained that this was due to a stronger performance in gaming and more favourable sports margins, combined with reduced marketing expenditure as there were no sporting events.
The group is now looking to expand its online operations in Germany, Brazil and the Netherlands. In Germany, GVC Holdings has applied for multiple sports-betting licenses due to the different online gambling regulations in the country. They have stated that they fully expect these applications to be successful. While no further action has been taken yet for expansion in Brazil and The Netherlands, both have been highlighted as providing a key opportunity for the groups' expansion.
Growth in the US
As well as expanding their online operations, the US has been identified as a leading driver for growth due to their joint venture BetMGM which is up and running in 7 of 21 states where gambling is legal. By the end of the year, the group's goal is to expand into a further 4 states.
As GVC Holdings moves forward this year, we can expect bigger changes dependant on the situation with the global pandemic.