YGAM is a national charity that aims to educate, inform, safeguard and build digital resilience among young people who are exposed to or actively participate in gaming and gambling.
YGAM stands for the Young Gamers and Gamblers Educational Trust and it was established in 2014 after three of its founders decided to try and protect other young people from encountering the same devasting experiences with problem gambling as they themselves suffered.
While the charity has now been running for 6 years, it's only within the last few weeks that it has launched a new Parents Hub with the help of the global online sportsbook, bingo, casino and poker operator, GVC Holdings.
What's the purpose of the YGAM Parents Hub?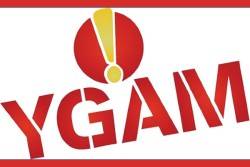 YGAM decided to create a dedicated website to provide families with information, resources and activities that could further help them protect their children from gambling and gaming-related harms.
While it's against the law for a UK-licensed gambling operator to allow under 18's create accounts at their sites, it's not always possible for them to spot every breach of this rule. Plus, both online and offline gambling adverts are frequently visible to children, leading many parents to worry about the safety of their often impressionable offspring.
The Parents Hub was developed after YGAM undertook considerable research and consulted with parents, young people, and carers. As well as providing online support, tools, and activities that the whole family can benefit from, the Hub offers a 2-hour workshop for school-age children that can be delivered in local communities and schools.
Why now?
The timing of the Parents Hub launch was designed to fit in with schools breaking up for the summer. However, due to the COVID-19 lockdown, most British schoolchildren have been spending more time at home than usual over the past few months.
One of the biggest concerns in recent years has been the rise in the number of online and mobile games which appear harmless on the surface, but when you dig a little deeper, offer kids the chance to purchase 'loot boxes'.
Loot boxes are mystery in-game items that might help game progress, that can be bought with real money. In effect, they are a game of chance as the purchaser doesn't know what the contents are until they've bought the loot box. Some experts believe that children who start off by buying loot boxes could end up developing gambling problems in later life.
Why does GVC Holdings want to help?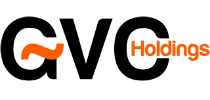 As a responsible operator, GVC Holdings has developed an in-house responsible gambling strategy called Changing for the Bettor, and the company's Group Director of Corporate Affairs, Grainne Hurst, believes that the new YGAM Parents Hub is "a vitally important educative resource" which is being launched "at a crucial time".
Other big operators including Playtech and Lottoland have also contributed towards the funding of the Parents Hub. One of YGAM's founders, Lee Willows, hopes that with the help of major gaming companies, parents will be better informed of online safety settings that they can implement such as disabling in-app purchases, installing on-device parental controls, and preventing pop-ups.