One of the world's largest sports betting and gaming groups, GVC Holdings PLC, has announced that it has undertaken a pre-emptive restructure of its customer services department.
The move follows the release of a new code of conduct from the Betting and Gaming Council that includes new safeguarding standards surrounding gambling advertising, game design and VIP schemes and interactions.
Who is GVC Holdings?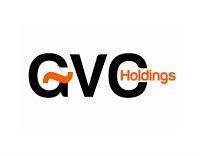 GVC Holdings PLC owns a number of big-name gambling brands that customers can access on their mobiles, tablets, and desktops.
Its sports brands include Ladbrokes, Bwin, Coral, Betboo, Sportingbet, Gamebookers, Crystalbet, Betdaq, Eurobet, Stadium, Ladbrokes.com.au, Ladbrokes.be, Sportium, and Neds while its games brands include Gala Bingo, Gala Casino, Gala Spins, Party Poker, Party Casino, Foxy Bingo, Foxy Games, and Cheeky Bingo among others.
The company operates both land-based and online gambling brands across more than 20 countries. It also provides jobs for over 24,000 employees and contractors.
One of the biggest milestones in GVC's long history was its acquisition of one of its major rivals, the Ladbrokes Coral Group, in 2018. The takeover allowed GVC Holdings to expand its sizeable portfolio of brands even further by acquiring a network of around 3,500 bookmaking shops trading under the Ladbrokes and Coral names, as well as Ladbrokes' and Coral's online bingo, sports betting, and casino products.
GVC shows support for Gambling Act review
At the beginning of July 2020, GVC issued a statement of support for the House of Lord's Gambling Industry Committee's report on the social and economic dimensions of gambling.
The company itself also undertook a national poll of 2,000 British citizens in May 2020 which found that around 77% of regular gamblers see betting as a leisure activity. It also found that 66% of the survey's respondents support an individual's freedom of choice to gamble.
GVC's Chief Executive said that he welcomed the Committee's "thoughtful and measured contribution to the debate" on how to make the UK's regulated gambling industry safer and more enjoyable for Brits. He added that the company gives its "full support" to the suggested upcoming government review of the Gambling Act, in which GVC hopes to "play a full and active role".
GVC pointed out that it had already incorporated several of the Committee's recommendations into its safer gambling strategy, including a pre-watershed ban on gambling adverts, ending its football shirt sponsorship deals, and working with external partners to carry out further research into problem gambling and treatment.
What changes will the restructure bring?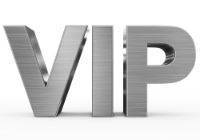 The operator has confirmed this month that it is currently carrying out a restructure of its customer care teams, mainly as a result of the Betting and Gaming Council's new code of conduct for the management of HVCs (High Value Customers), also known more generally as VIPs.
It has already identified a number of "at-risk" roles and the company hopes to offer alternative positions to those employees that are affected.
As far as we can tell, it is likely to be VIP managers and other staff who work on GVC's VIP schemes that may no longer be required to carry out their previous roles.
This is because the BGC's new industry safeguards on VIP interactions include restricting VIP programme access to customers aged 25 and over, as well as a reduction of the number of customers that are eligible to participate in such schemes.
What does the future hold for GVC?
GVC Holdings expects the online gaming market to grow at 7% CAGR over the next 5 years, driven by mobile growth, product innovation, and US regulation of online and retail sports betting.
It believes that UK retail betting and gaming will decline by 2% between 2019 and 2024 due to the change to £2 stake limit that was imposed on fixed-odds betting terminals last April.
As of 5th March 2020, the Group reported that trading in the year-to-date had been strong with its NGR (Net Gaming Revenue) enjoying a 5% increase across the Group and a 16% increase through its online offerings.
However, like many other offline and online gambling operators, it took a hit due to COVID-19 causing live sporting events to be cancelled.
Despite this, the CEO of GVC, Kenneth Alexander, remains positive. He says that GVC is "a diverse global business" which is "in a robust position to manage the impact on our operations".