When playing online bingo the food is a bit hit and miss, after all, you have to make it and serve it yourself! However, at your local Mecca Bingo hall, the options are set to increase soon following a new partnership deal with the iconic fish and chip giant, Harry Ramsden.
It really is going to be a 'When Harry Met Mecca' moment over the bingo tickets when the 'Proudly Serving Harry Ramsden' signs arrive at over 70 branches of the popular retail bingo halls.
That's not all though, Mecca Bingo are said to be offering the Harry Ramsden menu for home delivery in some areas. This means you could have your grub at home and opt for the online version of Mecca if you prefer!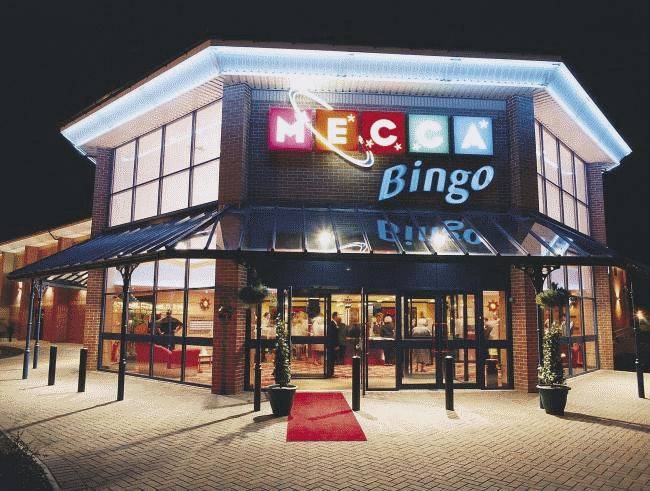 Nom Noms For The Bingo Crowd
It's a win-win for both companies, but also for the customer. Harry Ramsden gets to offer their culinary delights to the masses, Mecca Bingo are able to expand their menu and the customer, they have more choice. As well as the standard fish and chips, the menu will in include cod bites, scampi and pies. All of which will be prepared in-house at the venues.
An example menu includes:
Cod and chips with mushy peas and tartare sauce – £6.95
Scampi and chips with tartare sauce – £6.45
Beef and Mushroom Pie with mash, mushy peas and gravy – £5.25
Sides to accompany your Harry Ramsden meal include curry sauce for £1.20, baked beans at 80p and a slice of bread and butter for £1.00.
The announcement is certainly timely. With footfall said to be dropping again at high street bingo halls, the introduction of a big name food offering might be helpful. Food has become a big part of many social events – even a simple trip to the pub – so knowing the quality is going to be good is a big plus
Some might consider this a merger of two great British traditions – bingo and fish and chips. It has all the makings of a perfect partnership and the brands themselves certainly think so.
Business Development Manager for Harry Ramsden, Malcolm Heslop, said, "Our aim is to make Harry Ramsden's as accessible to as many people as possible.
'To that end, we're always looking for new and innovative ways to expand and share our menu with existing and potential diners.
'With the loyal and dedicated following which bingo enjoys, Mecca is an ideal partner for us, so we're delighted to be bringing a selection of our dishes to customers in their clubs."
While the National Food & Beverage Manager for Mecca Bingo, Cath Hannam, commented on the link-up:
"It's incredibly exciting to bring two iconic British brands together, merging traditions and giving our customers the opportunity to enjoy world class fish and chips whilst they play.
'Our teams have been working hard behind the scenes to get everything ready and we know our customers will love the partnership as much as we do."
A truly scrumptious deal we think you will agree.