Many small and large businesses have been negatively affected by the COVID-19 pandemic over the last couple of years. The leisure and entertainment industry has particularly felt the pinch, with bingo halls and casinos across the UK losing months of vital trade while restrictions were in place. Now, it looks as though one of the UK's oldest bingo-related businesses is set to go under following a two-year struggle to keep itself going.
While Buzz Bingo was one of the most prominent operators to publicly suffer as a result of lockdown restrictions, opting to close 26 of its land-based clubs, many other casino and bingo brands suffered financially and are only just beginning to recoup their losses.
However, sometimes, there are companies that are struggling which aren't necessarily in the public eye but are still vital to the survival of their respective industries. One such company is the printing business, Edward Thompson, which has made the tough decision to close its Sunderland manufacturing plant next month after trading for 155 years.
Who is Edward Thompson?
Edward Thompson is named after the company's original owner, and the factory opened in 1867 with just 12 employees. It started life as a small stationery printer, but just over a century later, it rapidly expanded when it was tasked with printing tickets for multiple bingo halls and the national newspaper bingo games.
At its peak, the business was manned by over 1,000 staff who were responsible for printing everything from ballot papers to bingo cards.
Sadly, 2022 will be the final year for the company's manufacturing presses. Its CEO says that the impact of the pandemic on its core customers (including newspapers and bingo halls) has decimated its profits and orders.
How Edward Thompson gave birth to one of our biggest bingo brands
The CEO of Edward Thompson is Paddy Cronin, the brother of Phil Cronin, who recently sold Tombola to Flutter for £402m.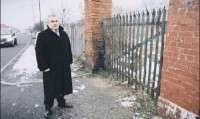 The men's father, Frank, was the one who saw the opportunity to cash in on the blossoming land-based bingo market back in 1953. After initially creating bingo cards for a local priest in Sunderland, the Edward Thompson printing press was inundated with orders from national newspapers, all keen to boost their circulation using bingo cards.
The company's popularity, combined with Frank's decision to create a dedicated business through which to sell promotional cards and tickets produced by the Thompson printing presses, finally paid off when Tombola.com was created in 2000.
Initially, the Cronin family operated Tombola.com as a site where players could buy scratch cards, and it also served several commercial businesses including Virgin Radio. Tombola Bingo arrived on the scene soon after, and despite now serving customers throughout Europe, its headquarters have always remained in Sunderland.
Now that Flutter has taken over the reins at Tombola, the Edward Thompson legacy has finally come to an end. However, considering how both the online and offline bingo industries have struggled to keep their heads above water over the past two years, bigger and richer competitors are likely to continue benefitting from other companies' financial difficulties.
Yet, some operators are hoping to learn lessons from the pandemic by recreating their brand images, core missions, and user experiences. Entain (which was formerly known as GVC Holdings) is one such example. Plus, more metamorphoses such as those recently seen at Entain-owned brands Cheeky Bingo and Gala Bingo will probably emerge over the next year or so as brands battle it out to gain and retain loyal players.
In addition, many operators are taking the opportunity to expand into recently regulated markets such as those in North and South America and Canada. Others like Entain are creating dedicated hubs where they intend to trial new technologies such as VR and AR to improve and extend the player experience.
Sad as it may be for the companies and brands which may be lost by the wayside, it seems to be a case of out with the old and in with the new.