There is no question that Covid-19 has affected almost every facet of life in the UK, keeping many of us away from work, recreation or learning, and meaning we have had to stay locked up in our homes for extended periods of time.
As a consequence, there was concern by the UK Gambling Commission (UKGC) and the government as to how this enforced isolation might impact on our online gaming habits. This led to new guidance being put in place for operators with regard to affordability checks, preventing withdrawal reversals and tighter restrictions on offering bonuses.
However, with a partial easing of the lockdown restrictions, there has been some interesting data released by the UKGC about how much and how often we have played online during the lockdown, as well as how the relaxation of some of the most stringent restrictions is now seeing further changes in our playing habits.
The data takes into account March before the full lockdown was imposed, along with April, May and June when the most severe lockdown conditions were in place. What emerges is that as the lockdown is being eased, the way in which we are playing online bingo and slots, or betting on racing and sports online, is changing in some surprising ways.
Real event betting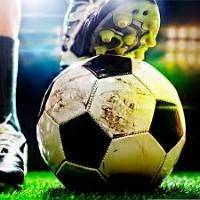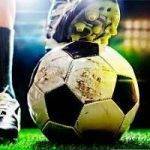 The return of football, in particular, led to a significant rise in the amount of Gross Gambling Yield (GGY) derived from online sports betting between May and June, when it rose by 115% to £217.5 million.
This was accompanied by a significant rise in the number of players betting on sports during this time, with an 81% jump from May to June, accompanied by a 146% increase in the number of bets placed.
In part, this is attributed to the fact that we all missed football so much that we took the opportunity to bet again very enthusiastically, but also reflects the hesitation many people may have about going into a high street betting shop. Other factors that are thought to have contributed to this significant increase in sports betting is the greater frequency of matches and the fact that many more games were shown on free-to-air television.
Other forms of online gaming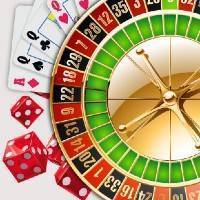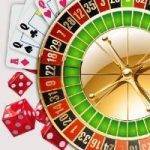 The report reveals there was also a 1% increase in the overall number of slots players in the period May to June, although, interestingly, at the same time there was a 5% decrease in the total number of slots spins played. This was also accompanied by a 10% decrease in losses per active player.
Aside from slots, there was also a drop off of 7% between May and June in the number of people playing other forms of online casino games and bingo, along with a 10% decrease in the number of wagers placed. The number of people engaged in online poker during the same time frame fell by 25%, with bets down by 31%.
Gaming sessions
One of the most interesting figures to emerge from the data is the change in the average length of playing time. The average gaming session was 1 minute shorter in June than it was in May, after having not changed in March or April, suggesting that despite worries expressed by some, we weren't, in fact, spending more time playing online during the lockdown.
Likewise, the number of playing sessions over 1 hour in length fell by 5% from May to June, after having already fallen by 8% from the April levels.
These figures would seem to indicate that, on the whole, we have taken the opportunity provided by an easing of the lockdown restrictions to get out and about a little more, and that we are actually spending less time in front of our screens than was anticipated, even during the height of lockdown. This will also give operators food for thought when it comes to decision making about launching a new bingo site or a new casino right now as the appetite of players may just be for less screen-related activities for a while.
Maybe people can be trusted to act responsibly all on their own when it comes to gambling after all!