Despite the amazing success of online bingo, the image of the real-world bingo halls remains one of tables full of grannies, dabbing numbers off their cards with big, fat bingo dabbers and spitting out their teeth with excitement whenever they claim a full house.
The under 30s, of course, would rather be seen in a pub or club than a bingo hall on a Friday or Saturday night, but the leading real-world bingo companies, and some young pretenders, are taking steps in the hope that they can make real-world bingo as exciting and entertaining as its online equivalent – or even better.
Mecca is trying to make you bonkers about bingo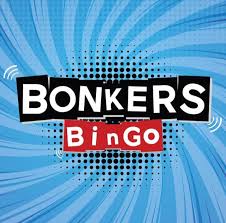 Mecca Bingo has decided to take the 'retro' path in regards to real-world bingo and have included 'Bonkers Bingo' as part of a series of evenings all around Mecca bingo halls, aimed at bringing back a little 90s nostalgia.
If you head to one of Mecca Bingo's 'Rewind' nights, not only will you be able to experience some crazy bingo entertainment, you will also be able to hear some live retro sounds. Mecca Bingo is going retro-bingo crazy, and they are also going retro-sounds crazy, as several hit groups from the nineties have signed up to play live at the various venues, including S Club, Ultrabeat and 911.
As well as bingo and live music, you can finish off your retro evening by boogieing the night away, with sounds being provided by a DJ who has all the best hits of the 1990s available to shake, shake, shake the room.
Mecca Bingo will be hoping that this new idea will fare better with their previous attempt at appealing to the younger set with 'Luda', which was launched in 2017 in the hope of appealing to 18 to 30-year-olds. Mecca's aim was to combine bingo with fine dining and a coffee shop atmosphere, but after encouraging early take ups in Leeds, Walsall and Weston-super-Mare, clientele numbers dropped and in 2019 all three venues closed.
Other companies have fared better with bingo innovations
Bongo's Bingo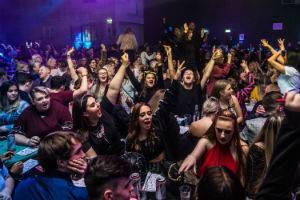 Not all companies have found the creation of real-world bingo events problematic, and indeed one company that has met with success is Bongo's Bingo. This company has held successful barmy bingo nights all over the UK since 2015, both in big cities venues such as Birmingham, London, Leeds and Liverpool and more intimate affairs in Leamington Spa and Rochester.
With Bongo's Bingo you can even pre-book your bingo tickets online, or hire a table at a venue for you and your friends, a works outing or an entertaining corporate event. You can do this online, or you can download the brand new Bongo's Bingo app to your phone or tablet and get tapping and booking. This is a new innovation from November 2019 and really taps into the way the required demographic plans their time.
Bongo's Bingo nights are designed to be both entertaining and a little bonkers. As well as bingo, the night includes music, thrill, spills and the craziness cranked up to eleven.
A force to be reckoned with – Bogan Bingo is 'Bingo with balls'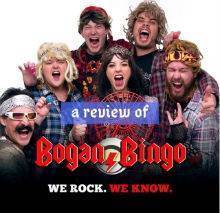 Not quite as barmy as Bongo's Bingo but still advertising itself as 'Bingo with balls' and a 'live comedy game show', Bogan Bingo is a complete evening out. With music and comedy mixed in with the bingo, it's everything a modern bingo player could possibly want. At around £13, plus a £2 booking fee to attend, it tends to be cheaper than a traditional bingo hall too.
Sadly for the provinces, Bogan Bingo is only currently available in London and Brighton, but in the future who knows where Bogan Bingo will end up?
Drag Queen Bingo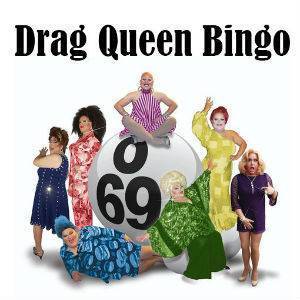 Thanks to Ru Paul's Drag Race, drag queens have made their comeback in the UK mainstream, and we are not talking about 'old hat' drag queens such as Danny La Rue and Lily Savage. A modern drag queen is all about glitz and glamour and showing her friends a groovy time.
You're guaranteed a good time with Drag Queen Bingo, which is advertised as 'bingo, but not as you know it'. Your glittering occasions starts with a glass of fizz, a free bingo dabber and an armful of bingo tickets. Be prepared to have your ribs tickled with entertaining games and of course plenty of cattiness and bitchiness from the drag queens themselves.
Modern bingo is definitely making huge strides in moving away from the days of dusty old bingo halls and dabbing decrepits. If you're a fan of online bingo and so, by default, probably bingo in general, then why not search around your local area for bingo nights that will give you a break from online bingo sites on your phone, tablet, laptop or PC?