We all know by now that the state of the high street bingo hall is one of decline and fall, despite heroic attempts by the likes of Mecca Bingo and Gala Bingo to inject new life and attract a younger audience to the game. More and more bingo halls are closing and being sold off to developers who then struggle to lease the buildings on or get the necessary permissions to develop the properties, many of which are listed buildings.
The Gala Bingo hall in Kettering high street closed in the early part of 2018, having been sold by Gala's private equity owners for £570,000. In the intervening period between then and June 2019, some enterprising organisation has seen fit to use the huge space inside, that is a trademark of any high street bingo hall, to plant and cultivate over 2,000 cannabis plants across its two huge auditoriums, once home to hundreds of middle-aged and elderly bingo players.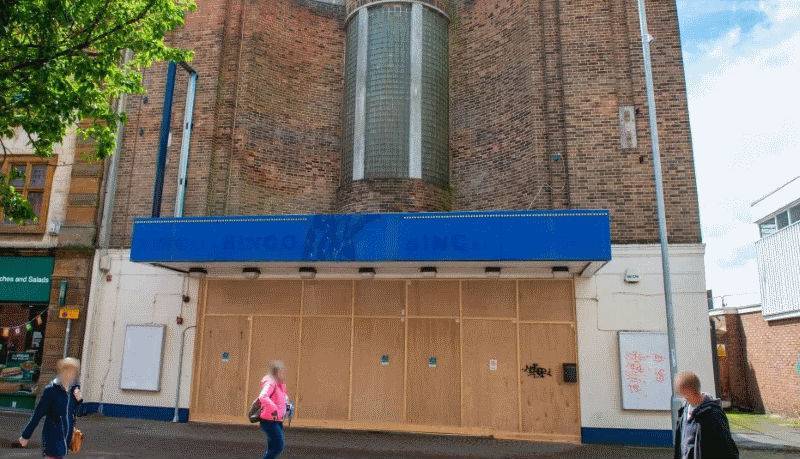 The fact that such an operation could be underway on a busy high street like the one in Kettering is testament to just how commonplace and familiar we all are with boarded up buildings, be they banks or pubs or bingo halls that we almost fail to notice them as we walk past every day. We are so blind to them that the criminal fraternity who make a living from growing and peddling so called 'soft' drugs like cannabis feel safe enough to do so in the centre of town. The shop owners and passers-by had noticed a 'strange smell' from the building, but again that smell is now so common no-one thought to report it to the police.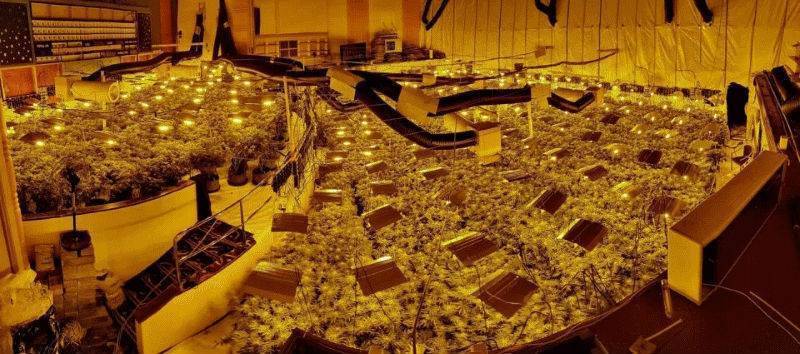 The pictures from the Northamptonshire Telegraph show that much of the bingo hall decor remains inside, although the carpets had been carefully covered in acres of plastic sheeting. Everything is neatly organised with hundreds of lamps and fans, but any bingo goer will instantly recognise the interior as that of a bingo hall. The electricity bill must have been horrendous!
This particular bingo hall follows the familiar pattern for many a failed bingo enterprise. It opened in 1936 as the Regal Cinema and was a fine example of the Art Deco architecture of the time. Over time it became a variety hall and a music venue before finally going the way of many a fine theatre and becoming a bingo hall in 1974 until its closure last year, when it appears no-one had a legitimate use for such a large entertainment space. Unfortunately for Kettering, someone found a use for it, but it was far removed from the glory days of its opening and being the pride of Kettering.
Update – August 2019:
It was reported that it was sad to see such a beautiful historic building fall into the wrong hands as this story outlined, but there is some good news from it. The former bingo hall and former cinema has been granted the status of an asset of community value (AVC) by Kettering Council following a petition securing over 800 signatures and an application by the Kettering Town Centre Partnership.
Although the Art Deco, 2,000 seater auditorium is not officially for sale, what this means is that the community has the chance to match any bids that should be made for the venue if it were to be put on the market. It would then be likely to operate as a not-for-profit business that would have to generate its own income to remain a viable option.
Good news we think you will agree.