The future of bingo VIP programmes may be called into question thanks to proposed changes to online gambling legislation. We look at what this means for bingo sites and their loyal and big spending players.
Loyalty is a big deal in the online bingo world, and nothing helps a player make and keep a long-term commitment to their favourite bingo site better than a fat, juicy loyalty programme. Even better, if you become a high roller, you'll usually get rewarded with some extra perks like the red-carpet treatment, exclusive deals and invitations to VIP only events.
Bingo VIP programmes are among the many perks and bonuses that online bingo players get to enjoy, but soon they could become nothing but a distant memory. A number of changes to online gambling legislation have been proposed recently, and if they go ahead we might be saying goodbye to exclusive VIP perks and bonuses for a range of online gambling activities, including bingo.
What do bingo VIP programmes offer players?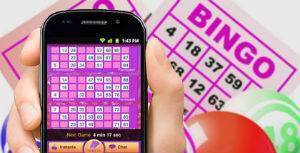 Many online bingo sites currently offer loyalty and VIP programmes for regular players, to reward them for their loyalty and discourage them from straying to competitor sites. While they are all slightly different, the vast majority of bingo loyalty programmes take a very similar, points-based approach.
The typical bingo loyalty program has anything from five to 12 different tiers. Most new players start off at the lowest level and collect points each time they buy bingo tickets. When they have collected enough points, they can usually redeem them for some kind of bonus as well as rise up to the next level. With each level the bonuses and perks get bigger and better. However, we are even seeing these gradually eroded away.
At the top levels of the programme you'll find the invite-only VIP benefits. These can include anything from big ticket electronic items, holidays, exclusive event invitations and big cash bonuses. In most cases, to maintain your current VIP status you need to keep collecting points, i.e, spending and wagering, or you risk losing your status and the benefits that go with it, and this is mainly where the controversy lies.
Why are VIP schemes being limited?
Among other things, there are a number of politicians who say that VIP schemes promote problem gambling as they encourage players to spend more money at online bingo sites. They say that these exclusive invites are too tempting. There have been calls for tighter regulations on VIP schemes and for gambling sites to implement affordability checks on players before they grant them VIP status. The schemes that are in the firing line include those that encourage players to deposit a certain minimum amount each month or those that are seen to be 'enticing' previous gamblers to come back with incentives like event tickets.
If the proposed restrictions go ahead, it's likely that bingo sites which don't abide by the restrictions could face fines and potentially have their operating licences revoked.

How will this impact bingo players?
Because online casinos and bingo sites make a great deal of money from their high roller players, we could see a significant impact if the biggest spenders were to leave thanks to restrictions on reward and VIP schemes. While protecting vulnerable players is definitely important, the danger is that those players who are not at risk may be penalised by these restrictions and we could see a lot of benefits and bonuses that bingo players have become accustomed to completely stripped away.
What's also concerning is that these restrictions could mean players are forced to go to offshore bingo sites that might not be as well-regulated as UK online bingo sites, potentially putting themselves at greater risk.
The challenge for bingo sites is to differentiate from the vulnerable players who are spending more than they can afford and the genuine high rollers who are comfortably able to manage their VIP level of spending. This may be possible through affordability checks and more scrutiny of player spending history, but there's no easy answer. In the meantime, we'll make the most of our favourite loyalty programmes, while we still can!