If you've been around online slots at any time over the past year or so, then one repeated word is probably springing out at you – Megaways! Lots of both classic and new online slots now have the word Megaways attached to their title. NetEnt (via their associated company Red Tiger) have even announced that their all-time classic Gonzo's Quest is to be granted the Megaways makeover!
So, what does 'Megaways' mean – and why has the concept become so popular?
The Megaways concept was invented by Big Time Gaming

The software company Big Time Gaming came up with the Megaways concept. All slots that have been released or re-released with added 'Megaways' share a selection of the same important features:
They have six reels as opposed to the standard five
On each spin the number of symbols on each reel varies from two to seven
All ways pay
All wins are avalanche wins
Cascade versions have increasing multipliers in Free Spin mode
There are other concepts that are common with Megaways, such as an extra mini-reel above reels two to five, but not all Megaways games have this.
Because of the varied appearance of the reels in games that have had the Megaways concept grafted onto them, the number of active paylines varies with each spin. The maximum number is 117,649 in games without extra reels.
Countless software companies have now muscled in on the Megaways idea and licence (i.e. pay a fee) the concept from Big Time Gaming to use on their own slots.
Recent release online slots with Megaways
Starz Megaways (Pragmatic Play)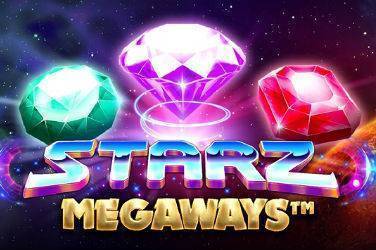 Starz was originally Pragmatic Play's … ahem … tribute to the classic NetEnt title Starburst but of course, it could never hope to match the NetEnt original in terms of success or playability. In order to perhaps enhance the reputation of their game, Pragmatic Play leased the Megaways concept from Big Time Gaming and applied it to create Starz Megaways.
The playing area of this game is filled with jewels and atoms of different colours, and the number of symbols on each reach varies from two to seven as is the Megaways norm, with the number of possible payouts maxing out at 117,649. This is a pays both ways version of Megaways without the cascading reels, but is exciting nonetheless.
The game features wilds and scatters, with the scatters landing the slot's sole bonus feature – bonus spins. The maximum number of free spins available is 15.
Anubis Wild Megaways (Inspired Gaming)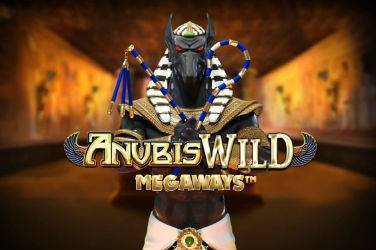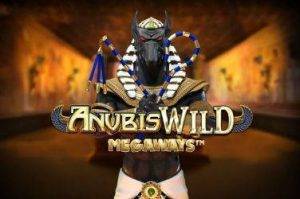 It seems to be a common motif of online slots to return to the darker side of the afterlife time and time again. Very recently Fantasma Games (via Microgaming) released Hades River of Souls and in May we saw Play'n GO put out a very entertaining game called Charlie Chance in Hell to Pay.
Inspired Gaming's take on a hellish slot is Anubis Wild Megaways which is based on the Ancient Egyptian concept of the afterlife. Anubis was a god with a jackal's head (or dog's head) who was the god of anything associated with death – death, mummies, tombs and such.
In this game there's the usual Megaways set-up with one twist – an extra vertical reel above reels two to five giving each of these reels an extra symbol. Despite this, the max number of paylines remains at 117,649.
Megaways Jack (Iron Dog)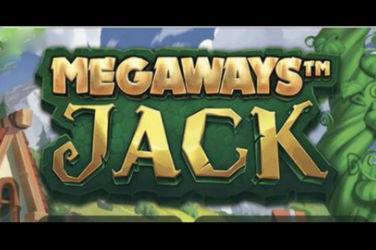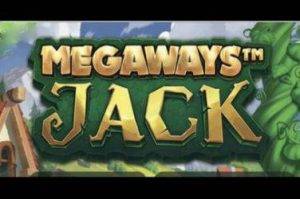 Another common theme used by slots is fairy tales, and here the age-old tale of Jack & the Beanstalk has the dust brushed off of it once again and is given a fresh new Megaways lick of paint.
This is a standard Megaways game with six reels and varying reel sizes from two to seven symbols giving that tasty maximum of 117,649 paylines. It also has a max jackpot of 25,000 times your stake and an RTP of 96.2 percent.
The quest for this game is the same as the tale – get the goose that lays the golden egg! Those golden eggs act as wilds and can really boost your chances of winning. Look out too for magic beans as they can grant you free spins, while the appearance of a magic harp can add additional wilds and multipliers. You also get to ascend that magical beanstalk, but watch out for the ogre-tastic giant!
Forthcoming slots with the Megaways concept
There are plenty of new games forthcoming, all of which have been blessed with the Megaways concept. Due any time now is Star Clusters Megaclusters from Big time Gaming themselves, which takes the Megaways idea and gives it a fresh new take. This is 'cluster pays' slot as opposed to payline wins.
Play in this game commences with a 4×4 grid you are required to land clusters of at least five symbols. Each of these winning symbols is then replaced by a smaller 2×2 cluster which can trigger new wins. Any new winning combo involving the smaller symbols will then 'avalanche' away, just like with a Megaways slot.
Forthcoming slots with the Megaways concept added include The Expendables New Mission Megaways from Stakelogic which is based on the 'ageing soldiers' movie series, Captain Rizk Megaways from Red Tiger which will only be available at the Rizk online casino, and of course Gonzo's Quest Megaways from Red Tiger again in association with their parent company, NetEnt.
Final thoughts
We don't know how we feel about Gonzo's Quest being revived by the Megaways concept. Like the current furore over the movie remake of Home Alone, perhaps Gonzo is another classic that should be left alone. We guess we'll find out for sure when the game is released in July!
There are plenty of great Megaways slots to play already anyhow, so why not dip your toe into the Megaways online slots ocean and see if you sink or if you swim!