Who's ready for autumn? Actually, who likes autumn anyhow? Spring and summer are quite nice and at least winter has Christmas. Autumn has Hallowe'en and Bonfire Night, but how are those going to work with social distancing still in effect? It seems like autumn 2020 is going to be as much of a damp squib as the rest of 2020.
Still, the world of online slots is likely to keep on churning out plenty of very decent titles! Here is our fortnightly round-up of the best new slots to hit casinos and bingo sites in recent times.
Hypernova Radial Reels (ReelPlay/Relax Gaming)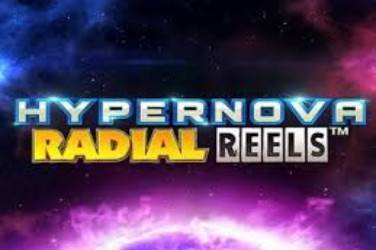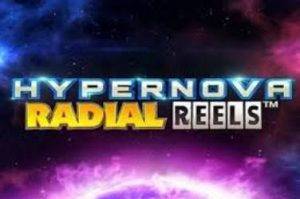 When we come across a new slots game here at WhichBingo, it seems that the game is very unlikely to have the traditional five reels and three rows. Software providers are becoming ever more inventive, and are moving away from the classic video slot appearance.
Hypernova Radial Reels from ReelPlay (released via their associated company Relax Gaming) in another attempt to release a circular slot, just like Play'n GO's Diamond Vortex released in August. In this game, the paylines are set across the spokes of a rotating wheel, with three wheels rotating within each other.
This game is not as complicated as Diamond Vortex which will please some, but it's not as entertaining either.
Hotline 2 (NetEnt)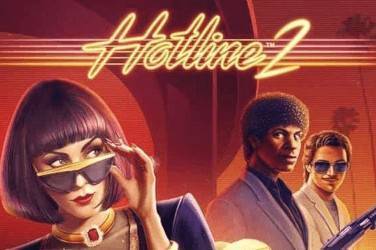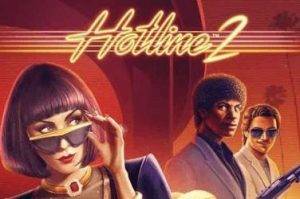 The original Hotline game was released in 2018 by NetEnt and was quickly forgotten about. Despite having some nice features it was not deemed NetEnt's best work … so it's a bit of a mystery why this game has been given a sequel.
Like Hotline, this slots game is based upon a fictitious TV show of the same name, starring Danny Champion as Quinn and Robert T. Grier as Riviera. If you think you recognise this show when you open up this slot, then you're most definitely thinking of Miami Vice.
This is classic-looking 5×3 slot with one decent feature – wins will cause the reels to grow in height until they are up to six reels high. This is a fair stab at a sequel to a forgotten game, but it's not likely to have you thirsting to complete the trilogy.
Crystal Mirror (Red Tiger)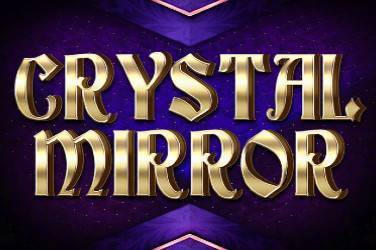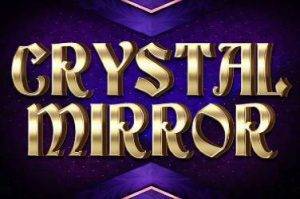 If we had looked into our magic mirror at the end of 2019, we might have chosen to fast-forward until 2021! We would have missed out on some amazing slots though … plus this game from Red Tiger.
This title features a very nice idea – there are six reels in total, but they are mirrored. Reel six is a reflection of reel one, reel five is a reflection of reel two, and reel four … well, you get the picture.
Having said that this is a nice idea, it is really all this game has going for it. It's a tiny bit of a cheat too as although the reels are symmetrical, the paylines are not, which means when you think you've landed a win, you actually haven't.
Still, it's worth seeing if you'll personally take a shine to Crystal Mirror!
Saxon (Play'n GO)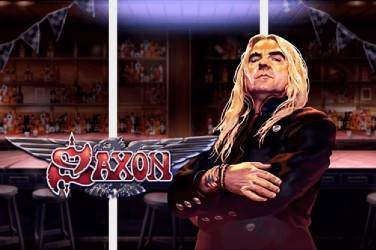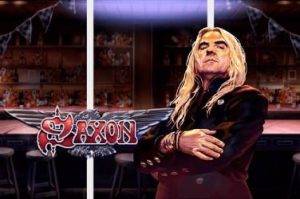 Play'n GO are continuing to churn out slots at a fair rate, and their latest is another in their series of games based on slightly obscure rock groups, following on from Black Mamba and Annihilator. Saxon is a UK-based heavy rock band who scored their biggest hit in 1981 with 'And The Bands Played On' which reached the dizzy heights of number 12 in the hit parade.
This game is a very playable slot and a must for all (both?) Saxon fans in the UK as all the group's main hits are available to listen to while you are playing. Plus, if you want to play a slot where a man pushing 70 rides a motorcycle, then now is your chance!
The Demon Code (NextGen Gaming/SG Digital)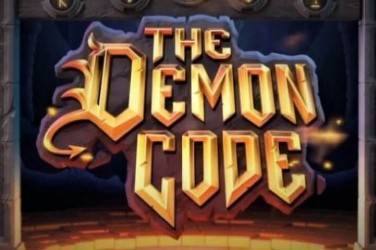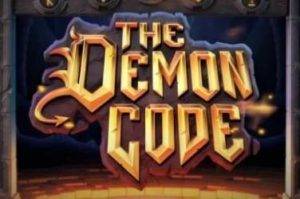 This is probably the best game released over the past week or two, but that's not saying much. This is another cluster pays slot with a 6×6 grid, and with a demonic, spooky theme.
The 'stars' of this slot are four devilish demons whom you can release upon the reels whenever certain cluster combos are triggered to unleash their special powers. For example, the green demon unleashes 'ancient alchemy' which will add the same mystery symbol across the reels.
All the action takes place in a dank, deep and dark dungeon and comes complete with a creepy soundtrack. Don't play this game at night!
Upcoming Slots
It's fair to say the last two weeks have hardly been stellar in terms of online slot releases, and two promised slots – ones based on Game of Thrones and Gordon Ramsay – simply have not appeared.
Appearing in the next fortnight should be 6 Families (Red Tiger), Money Train 2 (Relax Gaming) and Morgana Megaways (iSoftBet) – check back in two weeks' time here at WhichBingo to see if the slotting world's output remains as dim as a November evening!