Here in the UK we are back in lockdown and our glorious leader Boris Johnson is self-isolating – wonder if he is playing slots or bingo while he does? If he checks out WhichBingo – "Hello, Sir" – we will point him in the right direction.
Many of the leading online slots companies have not been too badly affected by lockdown as most of the planning, development and launch plans can be done remotely, so here is our usual rundown of some of the best slots released over the past couple of weeks.
Nitropolis (Elk Studios)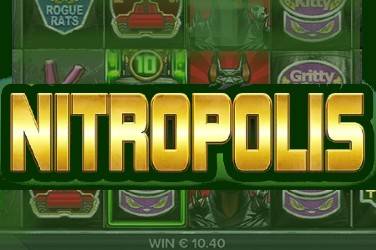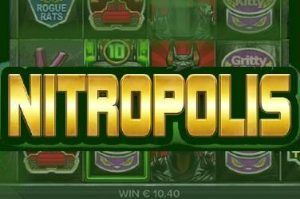 Here at WhichBingo we are always keen to champion the slots created by Swedish developers ELK Studios and we do that for one reason only … they are always very good! This year we have seen Io, Visitors and Dreamzone, and now we can add Nitropolis to that 'very good' list.
This is a steampunk-style slot in which gangs of cats, dog and rodents have taken over a futuristic city. It has a 'Megaways' feel with different yet effective gameplay and an absolutely banging soundtrack.
One downvote though – ELK Studios keep supplying slots with automated 'betting strategies' attached. We really wish they would stop doing this and until (and if) they do we suggest you steer well clear of them and just flat bet instead.
Holiday Spirits (Play'n GO)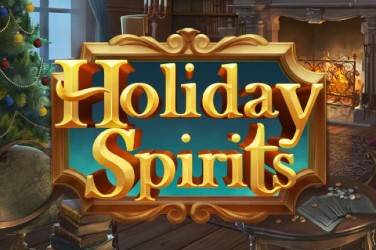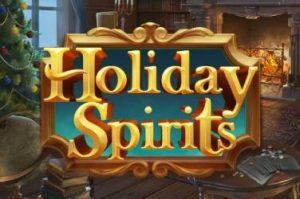 Play'n GO have been hitting the holiday spirits early, and by that, we don't mean Bailey's, advocaat and mulled wine! This Swedish firm is one of the first to put out a slot with a Christmas theme in 2020, giving us Holiday Spirits in the first week of November.
The holiday spirits in this game are the ghosts that paid Ebenezer Scrooge a visit in Charles Dickens' famous tale A Christmas Carol – his former partner Jacob Marley plus the Ghosts of Christmas Past, Present and Yet to Come. Of course in the story, Scrooge – a penny-pinching curmudgeon – gets the fright of his life and becomes a beloved benevolent benefactor overnight.
In this game, the ghosts all have their own feature and one of them is truly unique – you start the feature with a 5x and the multiplier reduces every time you win! Seriously, what was Play'n GO thinking?
Crystal Prince (Quickspin)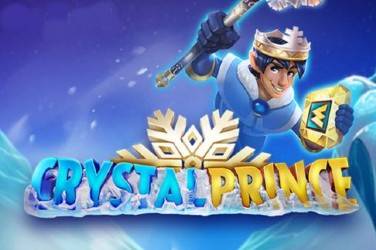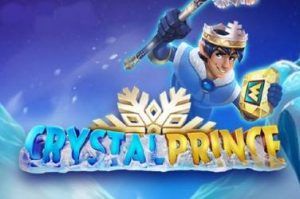 We are making it a Swedish 1-2-3 this month as the third slot on our 'best of' list is from another Swedish software company, Quickspin. This magical slot starts off with six columns and eight rows but only four of the rows are occupied by symbols. The trick here is to win – every time you win an extra row of symbols is added and if you make it all the way to the top then wilds and multipliers come into play. Once a win does not occur the entire grid is evaluated before it returns back to its default configuration.
Not only is this a wonderful game (with a beneficial maximum of 262,144 paylines) it has exceptional graphics and a very enchanting soundtrack. There's also the Blizzard Mode as an extra benefit. In this mode winning and high win symbols are locked in place as all other symbols are blown off the reels. New symbols are blown in to replace them, hopefully triggering new wins.
123 Boom Review (4The Player)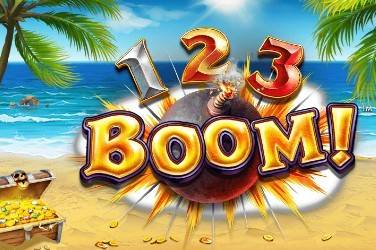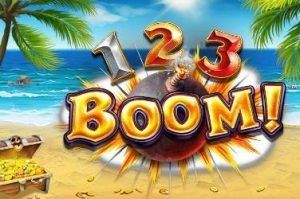 This quirky slot is the latest release from the quirky software company 4ThePlayer. We are calling them 'quirky' in an affectionate way, mainly because all their slots have titles that start with a number – 1 Left Alive, 2 Gods: Zeus v Thor and 6 Wild Sharks, for example. Although this slot is by 4ThePlayer it's been released via Relax Gaming aggregator network.
The main feature of this pirate-themed game is that you have the choice of playing with reels that spin top to bottom, as is custom, or ones that spin left-to-right, which is not. Your main quest, aside from the quest for treasure, it to land cannon bonus scatters. This will cause cannonball wilds to scatter across the screen, blowing other symbols to smithereens.
1-2-3 Boom is an extremely explosive slot that should have you shivering your timbers. Just don't forget your parrot!
Forthcoming slots
There are only six weeks left for this awful year – let's hope 2021 is much better, and it could be with news of an actual COVID-19 vaccine on the way.
There are many slots you might like to look out for in the next two weeks. Playtech and Ash Gaming could get you puzzling with Rubik's Cube, with Play'n GO will be releasing Dragon's Diamond and New Year Riches before 2020 draws to a close.
NetEnt will be busy too with Divine Fortune receiving the Megaways treatment, while their subsidiary Red Tiger will be releasing Jingle Bells Power Reels. Look out too for Rudolph Gone Wild via NextGen Gaming.
See you in two weeks for another online slotting round up!