So, life in the COVID-raddled UK carries on with us now in a brand new lockdown. Here at WhichBingo we simply cannot wait for 2020 to be over, and we thoroughly hope that 2021 will be a much better year (it can hardly be any worse, can it?).
As usual, here is a fortnightly round-up of the best new slots released in recent weeks by online slots and casino software providers. As ever, make sure you play any slot or casino game responsibly, and stay safe!
Taberna De Los Muertos (Hababeros)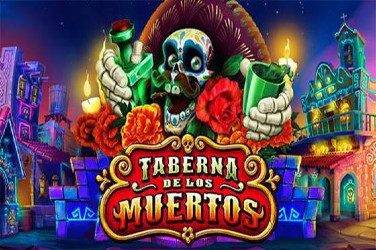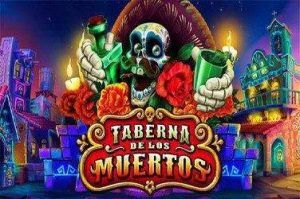 Sadly, in the UK Hallowe'en was another thing about normal life that fell foul to the pandemic. Hallowe'en is not a thing in all cultures though, but in Mexico they have something called 'Day of the Dead' in which friends and family members who've passed away are celebrated. This used to be a low-key celebration until a fake 'Day of the Dead' parade featured in the James Bond movie 'Skyfall'. Now such parades are held in many major cities in Mexico.
Taberna De Los Muertos ('Tavern of the Dead') by Habaneros is a Day of the Dead-inspired slot with a zombie-like theme and some magnificent features. We love it when Mr Dead meets Mrs Dead on the reels and passes her a rose, making two winged wilds appear on the playing area. A great game from an under-appreciated slots software developer.
Dead or Alive 2 (NetEnt)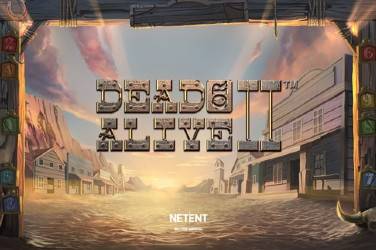 Is the slotting world really running out of original ideas? Like Hollywood, a large percentage of slots these fays appear to be sequels or re-imaginings (existing slots that have just have the 'Megaways' concept applied to them, for example). Here is another, a sequel to one of NetEnt's most popular games, Dead or Alive.
In truth, this is a sequel in name only. The graphics and gameplay used here have little to connect them to the original game. It's like connecting Christian Bale's Batman to the 1960s campy TV Series. What we have here instead is a genuinely excellent title with plenty of pleasing features. One aspect we really, really like is that when you trigger the bonus game, you can choose which one of three possible bonus features you'd prefer to take for a spin.
One of NetEnt's best games of 2020, and a definite upgrade over the original slot.
Disco Diamonds (Play'n GO)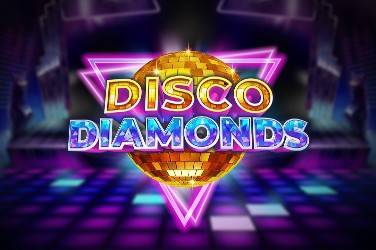 2020 has been a very unproductive year for many companies, but that has certainly not been the case for Play'n GO. This Swedish-based company declared that they were going to release a slot every week in 2020 before all this pandemic gubbins, and despite COVID they have managed to keep to their schedule. With their latest release, they have gone full retro with a disco theme and fruity symbols.
With an amazing, authentic discotheque soundtrack and a playing grid all bedecked in neon-style colours, this slot will have you strutting your funky stuff all the way back to the late 1970s! This game has wilds, scatters and re-spin multipliers. Make sure you get down, get down to your favourite online casino to play a few spins of Disco Diamonds!
Ramses' Revenge (Relax Gaming)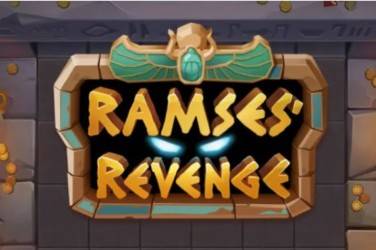 For the first time in slotting history, here is a game based on Ancient Egypt! We are kidding of course! If you only played slots based on Ancient Egypt you would never get bored as there are dozens and dozens of them already.
Adding to the mummies and pharaohs mix is Ramses' Revenge. Ramses' (or Ramesses as it is more properly spelt) was the greatest ruler in Egyptian history … who is now remembered as half of a term for the tummy troubles visitors to Egypt often experience. Think of Delhi Belly or the Tokyo Trots.
In this game, Ramses teams up with an explorer from some fun in the pyramids. This game has a decent look and feel and has the 'Mystery Sandstorm' feature which adds mystery symbols to the reels to enhance your chances of winning. A game for mummies (and daddies)!
Forthcoming slots
As 2020 winds down the number of slots being released is kind of winding down too … unless you're Play'n GO of course who still have another eight or slots to release if they are to maintain their 'one slot per week in 2020' pledge. The slots named by them so far for the remainder of 2020 include Holiday Spirits, Dragons Diamond, New Year Riches and Ice Joker.
If you adore the Megaways concept then you have Aztec Gold Extra Gold Megaways from iSoftBet and Twin $pin Megaways from NetEnt to look forwards to. Also worth checking out – Nitropolis from ELK Studios and 123 Boom from Relax Gaming.
See you in two weeks time with more hot news from the slotting realm, and make sure you and your loved ones stay safe!