Many bingo players yearn for the atmosphere and service of a traditional club as experienced in years gone by, and brand new operator LOL Bingo is to bring back that buzz in its forthcoming community-led gaming lounges.
Mike Smith and Simon Wykes have over 50 years of experience in the bingo industry and have spent two decades planning their new offering, which puts the player in control of the game.
In high street bingo lounges that the pair say will be smaller, cosier and friendlier than a traditional sprawling bingo club, players will be able to choose whether they want to play a quick game or make a day of it.
"It's bingo that offers complete flexibility to our customers," Mike explained.
"We will be open all day, so players can pop in for 10 minutes or stay longer.
"LOL Bingo is a place to meet friends and family in a luxurious, safe and very customer-orientated environment. Our team won't be too busy to stop and speak and ask about your day, because we want our customers to feel like they are part of the LOL Bingo extended family.
"Our staff will pay attention to players when they are in, and they will notice when they're not.
"It's a personal service that large-scale bingo clubs simply can't offer. Our lounges will be beautifully designed, with modern technology and best-in-market machines, and a food and beverage offer."
A life in bingo
Mike has been in bingo since 1996, when he became a trainee manager with Top Rank Bingo in Halifax, West Yorkshire.
He went on to manage bingo clubs in Rochdale (Mecca), Belle Vue (Riva), Teesside (Riva), Blackburn (Gala), Fenton (Gala), Kirkby (Gala), Harpurhey (Gala), and his personal favourite, Gala Bingo in Morecambe.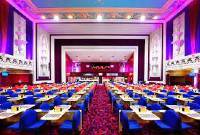 Having gained a deep foundational knowledge of bingo, its players and its infrastructure, he worked as regional manager, head of customer experience, head of product, and operations support director Gala, and then latterly Buzz Bingo.
"I loved it from the first day," said Mike. "It's totally different from the other jobs I had held.
"I felt at home and realised very quickly that bingo wasn't just a game, it's a vital part of the community and people's social life."
According to Simon, the idea for LOL Bingo stemmed from a conversation he had with now Buckingham Bingo CEO Andy Cunningham some 20 years ago, when the pair were looking to relocate Gala Bingo on Westgate Road in Newcastle across the city to Byker.
Experience is key
They discussed the possibility of opening a 'micro-bingo' club in Newcastle that would cater to the needs and demands of its customers from the West End.
Mike said: "They both moved on, and when Simon was at Mecca he looked at testing the concept there. He has since looked at doing it again on a number of occasions but it never quite happened.
"We were then sat in my kitchen chatting through a pile of different options and decided to give it a go. While there have been a few similar trials, only Shipleys in Bristol comes close in our opinion.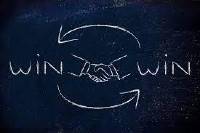 "We believe that the bingo operational knowledge both of us have amassed in over 50 years in the industry, combined with our unique relationship with Wexel Gaming will enable us to move more nimbly than others and ensure we nail the bingo product.
"We have also both opened new builds in the past, so we know all about building community. Putting a great bingo product together with a real community will be a winner.
"Our experience means we have been able to call on the support of lots of friends and former colleagues to move really quickly."
Flexibility and fun
Mike and Simon came up with a number of different names for their idea before settling upon LOL Bingo as a moniker that captured the feeling they hope to deliver to players who come to their lounges.
At the heart of the LOL Bingo concept is flexibility, with players being able to choose which games they play and how long to stay, rather than being dictated to by club schedules and timings.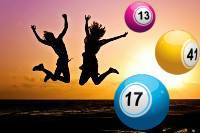 When deciding on the key features of LOL Bingo, Mike said that he and Simon focused on trying to revive the very best bits of traditional bingo clubs through the years – namely great service and a true atmosphere of community – while creating an intimate, personal setting for players to enjoy.
"As an operator for over 20 years, you tend to know instinctively what works," said Mike.
"Bingo is the hero, machines are important and these are the two areas we'll continue to invest in.
"I've worked for big bingo companies that tend to get distracted with multiple offerings all over the clubs. We've stripped it back to a really simple customer proposition that customers new and old will understand."
Happy staff, happy players
"When we began the process of planning LOL Bingo," Mike added, "we started with two things in mind: the customer and our teams. For the customer – we've put together an attractive proposition, which offers value for money in an environment where they will quickly feel at home.
"For our team, we have steered clear of complicated procedures that might prevent them from looking after our customers.
"The result will be a slick operation, a happy team, and even happier customers."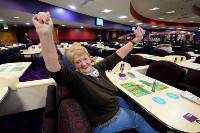 Mike and Simon decided LOL Bingo's venues would be referred to as lounges rather than clubs, to add to the sense of LOL Bingo as a place where players can relax and feel at home, surrounded by friends and in reach of everything they need.
Consultations with the Gambling Commission are ongoing as LOL Bingo obtains the necessary licenses to open its first lounges at selected destinations around the country.
This is just one of a number of hurdles operators must navigate in order to launch a bingo venture, with the cost of setting up a destination prohibitive to many who try.
Mike explained: "Kitting out a lounge is really expensive and not being able to reclaim VAT on anything just lumps 20 percent onto everything. The tax regime has always discouraged bingo operators from investing in the past and it just makes every investment 20 percent more challenging to deliver on.
"We've built up a great network of contacts, so that helps massively to ensure we go about our business as efficiently as possible. It's also important to learn from mistakes made and ensure that you don't repeat them."
A collaborative future
Looking to the future, Mike said LOL Bingo will be offering players the chance to win big through the National Game, with up to £20,000 up for grabs twice a day at all of the firm's lounges.
Asked how he hopes LOL Bingo will appear on the game's landscape five years from now, he added: "Well, firstly I hope you see a number of them! All of a really high standard and with a real sense of community in each lounge.
"I'd like to see our bingo offer getting stronger and stronger through collaboration with other operators, which is a win-win situation.
"I would also like to think we will have retained a brilliant team working within the lounges, who remain highly motivated and well looked after.
"Finally, I hope that the positivity we generate in this way is felt strongly by all of our customers."
We can't wait for the first club to open and we wish Mike and Simon the very best of luck with LOL Bingo.