This week, the globally renowned software supplier Microgaming announced that it has "agreed in principle" to sell one of its biggest products to another company. The deal includes the Quickfire distribution business as well as its online games portfolio.
In what Microgaming is calling a "landmark sale", it plans to allow Games Global to acquire its popular Quickfire business, with the deal being expected to be completed in the second quarter of 2022.
More about the deal

The sale must go through certain regulatory approvals before it can be agreed, which is why the timescale for the completion is April to May 2022.
If approved, it will incorporate both Microgaming's Quickfire distribution business and its portfolio of online games, which include several progressive jackpot slots.
Despite the takeover of Microgaming's international distribution rights and its massive customer base that includes over 900 international gaming brands, Microgaming will be able to continue with the development of its sports betting technology, as well as supply some clients with its turnkey games platform
Who is Games Global?
Games Global is a new company that is led by the ex-executive vice president of new business and strategic initiatives at IGT, Walter Bugno. It was established earlier this year, and it appears that it wishes to both acquire and develop a portfolio of international games studios.
What exactly is Quickfire?
Quickfire is an instant-play online casino platform that features over 500 of recognised Microgaming games. It's currently used by more than 100 online casino operators.
Other changes
There are also other major changes underway at Microgaming. This week, the company issued a press release revealing that its current CEO, John Coleman will be moving on at the end of this year. He will be replaced by Andrew Clucas, who currently holds the position of COO.
Didn't Microgaming used to have a bingo platform?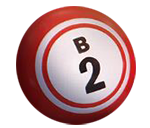 Many of you will remember that Microgaming used to be a major name in the online bingo industry. Sadly, it retired its online bingo platform in March 2020, leaving many well-known brands including Butlers Bingo, 32Red and Betway no choice but to find alternative providers.
It's all-change at Microgaming, but we are sure they are building to something bigger and better than ever in the not too distant future.