Final Cozy Games sites to go
Since last May, many bingo sites that players knew as Cozy Games sites suddenly began closing down. This came as a shock to many of their members as well as other operators and experts working in the online gaming industry.
Although Cozy was rebranded as Electraworks when it was bought by GVC Holdings towards the end of 2017, many players still refer to the operator's brands by its original name.
At first, the takeover resulted in five major Cozy sites shutting, namely Snappy, Comfy, Gone, Harrys, and Think Bingo.
Just a couple of months later, another 20 big-name brands followed suit, including Wowingo, Time, Sweet Home, Reem, Scrummy, Lucky Diner, Nugget, Now, Igloo, Epic, Hunnie, Dublin People, Buttercup, Champers, Dandy, Budget, Biscuit, Bobs, Bingog, Flame, Chimp, Boogie, and Aunty Acid.
Alongside the bingo brands that we've just mentioned, GVC Holdings also chose to shut many of its Cozy casinos such as Mambo Slots, Pocket Fortune, and Grimms.
Recently, it's been announced that almost all of the bingo brands that still sit on the Cozy/Electraworks software platform will also be closing their doors for good. As far as we're aware, the closures will occur by late July 2020.
The latest decision will affect Bubblegum, Mummies, Lucky Puppy, New Look, Velvet, and Booty Bingo. However, no announcement has been made as yet about the remaining brands which are Wow, Swanky, Little Miss, Game Village, Girly, and Gravy Train Bingo, as well as Bingo Magix.
However, all is not lost for fans of some of these much-loved brands. For example, Booty Bingo, Velvet Bingo, Mummies Bingo, New Look Bingo, Bubblegum Bingo and Lucky Puppy Bingo now run by United Commissions, will all be migrating to the Dragonfish bingo network in the near future. This would also indicate that they could return stronger than ever before with updated themes, a new games library, and new networked games and promotions.
The four remaining GVC-owned Electraworks brands, Foxy Bingo, Cheeky Bingo, Ladbrokes and Coral, have only recently moved to the Electraworks software platform where they will remain for the indefinite future and benefit from any enhancements made to it.
A brief history of Cozy Games

Cozy Games was founded in 2005 by a small team of online gaming experts. Its aim was to deliver state-of-the-art bingo software that could support networks throughout the UK and Europe.
The company's online bingo platform quickly became known as one of the most innovative of its kind, and within its first 15 years of operation, Cozy Games became home to more than 50 bingo and casino sites. The only downside was that many players found the terms and conditions surrounding withdrawal and bonuses restrictive and off-putting.
Despite, or possibly due to its success, Cozy was taken over by the owner of Coral and Gala (GVC Holdings) in 2017, causing many of the white-label brands that had used its software to close. However, most of the most popular sites were migrated to GVC's bespoke software solution, Electraworks.
United closes some of its Jumpman Gaming brands

As Stride Gaming and United Commissions were themselves only recently acquired by the Rank family, there is still some housekeeping being done behind the scenes. Therefore, the decision has been made to shut down many of the Jumpman Gaming brands that were inherited, including Bingzino, Bite Size Bingo, Diva Wins, Hula Spins, Destiny Spins, Mighty Riches, Madam Riches, Pots of Slots, Stereo Spins, So Many Slots, Wonder Spins, and Stargaze Bingo. We can't help but wonder if this is also due to their restrictive terms and conditions not being very player-friendly.
About United
Many players will have encountered United Bingo network sites, even if they didn't realise it at the time, as the company owns many of the most famous names in the online bingo industry, including Sugar, Moon, Polo, and Robin Hood Bingo.
What Jumpman Gaming sites will still be open?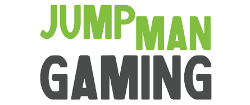 Although Jumpman Gaming looks set to lose some of its biggest stars when the United sites on its networks close, it will still operate scores of other brands across the 15 Network and Jumpman Slots Network.
The operator, which was established in 2010, has continued to innovate its online casino and bingo offerings and has become known for its exclusive Mega Wheel/Mega Reel welcome bonus.
As far as we're aware, names like Dove Bingo, Fairground Slots, Elf Bingo, Amazon Slots, and Express Wins will continue to serve players. And, in case anyone's in any doubt about the stability of the operator, Jumpman has just completed a brand-new signing in the form of Mirror Bingo as part of an agreement with Reach PLC.
In addition, earlier this year, Jumpman joined forces with Pragmatic Play to introduce an exciting new range of bingo games that replaced the old Jumpman Gaming bingo games.
The Pragmatic Play bingo suite, which offers 90-ball, 80-ball, 75-ball, and Bingo Millions games, has proved so popular that it's also been brought onboard by Bede Gaming and Nektan.
So, the online bingo space is contracting again. It takes a strong brand to weather the storms that regulators and taxes cause.