The APPG for Gambling Related Harm unveils its final recommendations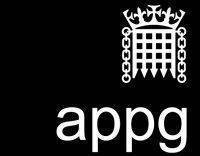 On 16th June 2020, the APPG (All-Party Parliamentary Group for Gambling Related Harm) published its final report into online gambling harms.
The Group, which includes 50 parliamentary representatives, has taken over a year to complete its inquiry, which is designed to offer greater protection to online gamblers, as well as significantly improve how both offline and online gambling is regulated in the UK.
The report contains more than 30 recommendations which are a direct result of the Group holding more than 10 public evidence sessions, closed sessions, meetings with Gambling Ministers and the UK Gambling Commission, and submissions from many different stakeholders.
The APPG's key recommendations
While there are over 30 recommendations included in the Group's final report, we've included 9 key points that would have an immediate and significant impact below:
Create a new Gambling Act to replace the 2005 Gambling Act and make it fit for the digital age.
Set a maximum stake limit of no more than £2 for online slots.
Ban all gambling advertising.
Create a Gambling Ombudsman which can investigate and attempt to resolve player complaints.
Ban VIP schemes and incentives.
Charge gambling operates a "smart" levy to help fund independent research into education, prevention, and treatment for gambling-related harm.
Overhaul how gambling is currently regulated within the UK.
Review deposit, stake, and prize limits for online gambling.
Conduct an immediate review of how online products are regulated, classified and tested in terms of addictiveness and safety.
More about the APPG for Gambling Related Harm
There are multiple APPGs in existence that are informal cross-party groups formed of both Members of the House of Lords and MPs. Each group is tasked with discussing and exploring its members' common interests such as Beauty, Aesthetics and Wellbeing, Coastal Communities, Gambling Related Harm and Human Trafficking and Modern Slavery.
The APPG for Gambling Related Harm was formed in 2016 when it was originally known as Fixed Odds Betting Terminals (FOBT) All-Party Parliamentary Group. It is currently chaired by Carolyn Harris who is the Labour MP for Swansea East, and one of its Vice Chairs is ex-Leader of the Conservative Party, Sir Iain Duncan Smith.
While some people have accused the Group of being 'prohibitionist' and anti-gambling, the Group's members reject this labelling and argue that they are merely trying to perform the important but often challenging role of protecting vulnerable adults and minors from online gambling harm.
In its previous incarnation, the FOBT APPG was pivotal in helping to gain support for the lowering of the maximum allowable stakes on Fixed Odds Betting Machines in high street bookmakers to just £2.
Before the FOBT changes came into effect in April 2019, punters were able to wager as much as £100 every 20 seconds.
Analysis by the Centre for Economics and Business Research showed that the roulette-style betting machines were costing taxpayers around £210m each year, with £116m in hospital inpatient visits, £32m in mental health services, and £16m through criminal behaviour as a result of problem gambling.
After just one year, there are some positive signs that the lowering of stake limits is working. For example, it's now claimed that the number of police callouts to deal with customers becoming violent after losing money at bookmakers has dropped by almost 40%.
The APPG for Gambling Related Harm has also helped to bring about a ban on gambling with credit cards, improve regulation of VIP player accounts, and reduce gambling advertising during the COVID-19 lockdown.
Another gambling-related APPG is Betting and Gaming, otherwise known as the Parliamentary All-Party Betting & Gaming Group, which regularly meets with industry stakeholders to address issues concerning betting and gaming in the UK.
Problem gambling in the UK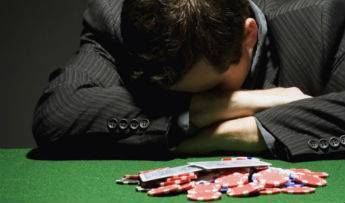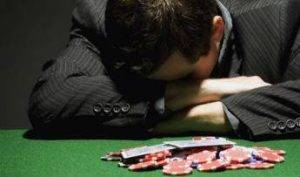 According to the UK Gambling Commission, there are currently almost 400,000 problem gamblers in Great Britain and a further 1.8m gamblers in the "at-risk" category who may be suffering from gambling-related harm.
Given these worrying figures, the APPG for Gambling Related Harm believes that gambling harm should be treated as a public health issue.
The Group is particularly concerned about the lack of restrictions that surround online gambling such as a lack of restrictions on stake amounts (other those set by the game developers), deposit limits, and online advertising.
The APPG's final report and its recommendations will now be considered by the Gambling Commission, the Government, and the gambling industry with a view to better protecting vulnerable people, gamblers, their families and communities.
While all of these things do warrant attention, let's hope that the measures imposed are not too draconian and prevent the majority of ordinary people who play safely and responsibly from continuing their enjoyment without feeling like criminals or children who must be controlled.