All the regulatory bodies in gambling are clamping down on problem gambling and fraud and we are on the lookout for firms that are taking pro-active measures in these areas.
As you would expect, gaming giant NetEnt has a vested interest on staying ahead of the regulators and recently announced a new partnership with Live Fraud Solutions, in a move to boost their anti-fraud measures and ensure a safer experience for players.
NetEnt already uses a full suite of protection measures to deter fraudsters from playing their games. This partnership is going to ramp up their ability to sniff out suspicious behaviour in their live casino platform, by giving them the capability to detect and protect against some of the most common fraudulent activities, including:
Cheating and collusion between players
Fraudulent play methods, for example, card counting and tracking
Robotic play
Abuse of bonuses
Roulette prediction
While NetEnt has state of the art of anti-fraud and security measures in place for their slots and virtual casino games, this new partnership means that they can boost their level of protection in their live games, a growing area of focus for the casino software giant.
Why is this necessary?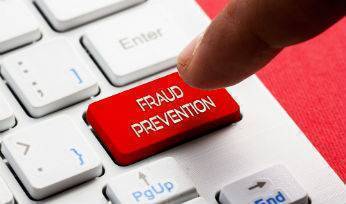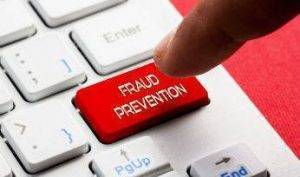 While online casinos games are harder to cheat on than real-life casino games, they do have certain vulnerabilities that an unscrupulous tech-savvy player could potentially exploit. This is even more of an issue with live dealer games, where casinos face many of the same issues as at bricks and mortar casinos, along with an extra element of the unknown as the players are not physically present and monitored as they would be in a real-life casino. Live dealers can also have hundreds of players at any one time, so it's hard for them to identify if something illicit is going on.
Common techniques like card counting and tracking, and shuffle quality analysis are not possible during virtual casino games, due to the fact the cards are generated by a RNG. However, in live casino these techniques are all possible. It's also difficult to detect if players are using software programmes that help them cheat during their live dealer gameplay.
Why is NetEnt doing this now?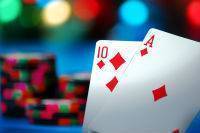 NetEnt has operated a live casino platform for years, so why the sudden rush to boost their security? The timing is no coincidence. NetEnt is expanding its live dealer offering with a recent rebrand and upcoming launch of their Network Branded Casino, or NBC. This will be a customisable live casino offering that casino operators can tailor to their individual brand. A safer live gaming environment will build trust in NetEnt's products before the new launch and ensure that players feel secure and comfortable playing there.
Should players be worried about online gambling fraud?
NetEnt already has anti-fraud measures in place to help maintain player safety and integrity, and this is just as well, as online casinos are vulnerable to a number of different types of fraud, including:
Bonus abuse: This is when players create a fake account to take advantage of generous welcome bonuses. While the bonuses are a great incentive for new players to try out a casino, they can end up costing the casino's bottom line if they are taken advantage of.
Multiple account fraud: Players can set up multiple accounts, sometimes numbering hundreds of accounts so they can either use them for bonus abuse or other dodgy dealings.
Chip dumping and gnoming: These terms refer to the practice of using multiple accounts to gain an unfair advantage over the casino and other players. For example, by making multiple accounts all join the same poker table, a player can tip the balance in favour of a single player and effectively rig the game.
Financial fraud: Using stolen payment details to deposit into a casino account is a form of fraud that is all too common online. With so many casinos implementing mobile payments, scammers are now starting to target mobile phone users, tricking them into topping up their accounts.
Casino fraud is unfair, not just for the casino but for legitimate players who are put at a disadvantage, so it's something that most casinos take very seriously. There are a number of different fraud protection measures in place to safeguard online casinos from nefarious activities. These include:
Payment verification. Before you can make a withdrawal, you will usually need to submit documentation to prove your identity and verify your payment method. This is to reduce the chances of money laundering and fake accounts being able to take money out of the casino.
IP verification. Many casinos these days use your IP address to determine if you are likely to be a threat. Depending on the location and other factors, they can detect potential fraudsters using this method.
Email address verification. This is another way to see if a player is legitimate. Many email addresses are linked to social media pages and by verifying these details a casino can often determine if there is a real person at the other end of an email address or if it is a fake.
Games monitoring. Casinos have software that monitors individuals' gameplay and highlights any suspicious behaviour. There are certain patterns of play that can be indicative of fraudulent activity and most software platforms are designed to recognise and flag this for further investigation.
While fraud can be a problem in online casinos, the technology for identifying and reducing fraudulent behaviour is growing ever more sophisticated. You can protect yourself by only playing at reputable casinos that run on quality software, like NetEnt!