The UK Gambling Commission (UKGC) is the government-backed organisation that oversees all legal online gambling providers that offer their services to UK-based customers. Online gambling includes online casinos, sports books, bingo sites and lotteries. In February 2019 the UKGC announced its intention to tighten up the procedures that UK-facing gambling providers must adhere to when it comes to verifying the age of people who make deposits and gamble at their sites.
What are the current regulations?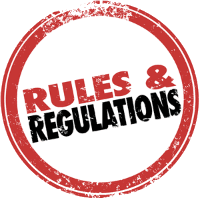 Prior to May 7th, 2019, online gambling websites had to follow an age verification process where they had 72 hours to ascertain whether a new customer depositing and gambling at their site was over the minimum legal gambling age, which is 18. During that 72 hour period, any new customer/deposit-maker was fully able to use the site including making deposits and gambling without their age being verified. They would, though, not be able to make any withdrawals.
Under the new rules, all new players need to be age-verified before they are able to use a site in any capacity, whether that involves making a deposit or gambling using real money, or even using demo games!
Why are these changes being made?
This is a two-pronged attack by the UKGC in order to further protect people who use online gambling websites.
The first is to further prevent underage gambling. Currently, underage gamblers who successfully make a deposit at a site have a three-day leeway before they are required to prove their age. Having to undergo age verification before making a deposit will help prevent underage gamblers from successfully transferring funds into a real money gambling account.
The second is to protect gamblers who enjoy big wins but then find that they are unable to withdraw their winnings. It is a common complaint that some online gambling sites refuse to process withdrawals – particularly of sizeable amounts – claiming that those requesting a withdrawal have 'failed the age verification process' even when the necessary valid documents have been provided. By making sure that all players are age-verified before they commence gambling, an online gambling site will no longer be able to make this 'unverified' claim as an excuse not to make big payouts.
How will the age verification process work?
The actual process is up to the individual gambling website operator, but commonly the process involves the sending (usually electronically) of identification documents such as passports, driving licences and utility bills.
Some online companies – such as AgeChecked – allow a person to open a verification account where they only need to prove their age and identification once. When it comes to each individual age-verification procedure at each online gambling site used, a person need only send their 'age verified' credentials instead of having to go through the age verification process every single time.
How easy will it be to make deposits and withdrawals?
That again depends on the individual online site and the age-verification process they adopt. If they have a bespoke process that requires the transmission of documents that prove your validity to gamble online, then you will have no choice but to wait until the verification process has been completed before you are able to make a deposit.
It is thought though that most online gambling providers will go down the route of using a service such as AgeChecked, as mentioned above. Once you have completed your verification with AgeChecked, you will simply be asked to provide your AgeChecked credentials during the registration process. If accepted, you will be free to make deposits immediately.
When it comes to withdrawals, you will be further protected, as an online gambling provider will have much less of a legal leg to stand on if they try and withhold payouts (as some currently do) due to 'verification issues'. Additionally, the bigger online gambling providers may start to offer swifter withdrawals. Currently, the standard time for a withdrawal is between three and five days, although there is really no excuse for an online gambling provider not to provide withdrawals as quickly as they allow deposits. Online casinos and sports books cite 'verification procedures' as a reason for slow withdrawals when really they simply want to keep your money for as long as they can in order to earn interest from it.
Will this new ruling affect free play?
In response to this move, Secretary of State for Digital, Culture, Media and Sport Jeremy Wright confused a lot of people when he said: "by extending strong age verification rules to free-to-play games we are creating a much safer online environment for children, helping to shut down a possible gateway to gambling-related harm." This led to some believing that online gambling websites would be required to ask for age-verification at the point a person signs up for an account, hence restricting the ability to play games for free.
This is, however, unlikely. It seems that sites will ask for age verification at the point of a deposit, not registration, meaning that permissible games can still be played for 'play money'.
As many players in the past have objected to providing ID even when making a withdrawal, it will be interesting to see how the industry copes with having to establish ID and age before accepting a deposit, without driving potential customers away.