The UK's regulator of gambling operators has just released its latest annual business plan, alongside a new three-year corporate strategy, which details its key focuses as part of its mission to protect players and the general public from harm.
The Gambling Commission wants to deliver its new strategy through five priority areas:
Keeping crime out of gambling
The UKGC will continue to take action against unlicensed and illegal gambling operations while also working with its partners to prevent gambling sites from being used for money laundering purposes. Also, it will work to manage risks around event manipulation in sports betting.
Improving regulation of the gambling industry
Following its recent restructure, the Commission hopes to be better placed to advise and support the UK government with its review of the 2005 Gambling Act. It will also continue working alongside DCMS to ensure that technology is used to its full potential so that regulatory systems and processes allow it to regulate as effectively as possible.
Creating a fairer market and more informed consumers
The Commission will continue its mission to ensure that gambling products are compliant and fair while also making it easier for players to find understandable information on the operators that they choose to play with.
Protecting vulnerable people and minors from gambling harms
The UKGC will work closely with licence holders to understand the factors behind problem gambling behaviours which will feed into its Licence Conditions and Codes of Practice.
Optimising returns to good causes from the National Lottery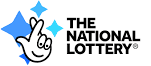 Every year, the National Lottery raises millions of pounds for good causes. The current National Lottery licence will expire in 2023 and the Commission is already reviewing applications from businesses and investors wishing to apply for the fourth licence. The UKGC aims to ensure a "smooth and effective transition" from the current licence holder to the next.