We all know tombola is not a company to rest on its laurels, or to keep customers waiting too long for the next new game to come along.
The just-launched Nevada is tombola's brand-new Las Vegas-themed bingo game that uses cards to help you win cash prizes. To make the picture even more authentic the voiceover has a rich, American drawl too.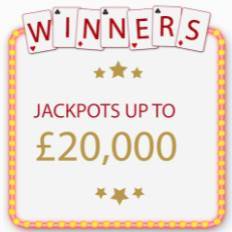 There are three prizes up for grabs in every game, one line, two lines and the full house – even though the card is made up of four rows of four cards. There are two chances at a jackpot prize too – of up to £20k – for calling the full house on 28 calls or less or up to 31 calls. After that you just get the normal game prize.
In the first week of launch, several players succeeded in taking home impressive prizes, including sandra65 and manda33uk who both scooped the maximum £20,000 jackpot!
You can play Nevada for as little as 10p because you just play the one ticket in each game. You get the choice to play in one of three themed rooms, Paradise, Mojave and Fremont, and each room lets you pick your preferred stake size prior to playing – 10p, 25p, 50p, £1 or £2. There were five rooms at launch, but player numbers dictated they weren't all needed. Ironically, another recent new game Bingo75 Lines could do with at least one extra room!
Our review of Nevada tells you all you need to know about the rules, the prizes that are on offer, ticket costs, room opening times, and how to win the jackpot.