In this week's news roundup, we look at how the Coronavirus outbreak was leading to uncertainty among land-based bingo brands (things are moving very quickly). Plus, we also take a sneaky peek at the changes that are currently happening at Crown Bingo.
Bongos Bingo Slams Government for Lack of Direction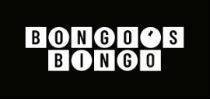 While Bongos Bingo hosts events throughout the world, its official home is Liverpool.
Up until recently, the business operated out of the city's Content warehouse where massive bingo parties drew hundreds of players every Friday and Saturday night.
The brand has enjoyed significant success thanks to its off-the-wall take on bingo and unusual prizes.
However, it's just been forced to cancel its planned events for the near future due to ongoing concerns about the spread of Coronavirus. It also appears that the owners of Bongos Bingo are none too happy about having to take the decision upon themselves.
The team behind Bongos recently shared a post online which called out the UK government for failing to make a firm decision regarding the operation of entertainment venues and businesses.
While the government has so far "advised" members of the public to stay away from venues such as restaurants, bars, cinemas, theatres, and bingo halls which tend to draw large numbers of people, it has not insisted that they shut down. This has left many businesses, including Bongos, in limbo, and many have stated that they are unable to claim compensation through their insurers until they are officially told to close.
The Bongos Bingo team says that this is "by far the most difficult decision we have ever faced", and that it blames the government for lacking "the backbone to enforce venues, bars, and clubs from opening".
Palace Bingo Clubs Closes Voluntarily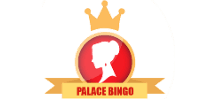 Another well-known UK bingo business has decided not to wait for an instruction to shut down as part of the government's ongoing social distancing measures.
Instead, Patrick Duffy, the owner and founder of Palace Bingo, has taken the steps to shut both his Great Yarmouth and Felixstowe clubs for the next fortnight.
Mr Duffy says that his main concern is to keep "my customers safe", and according to his recent Facebook post, he's also encouraging everyone to listen to government advice to "prevent this virus from spreading".
Both clubs have offered their full support to any affected customers and vulnerable people who are invited to get in touch by phone, text or social media. The company will also be publishing daily updates on its Facebook pages.
To Meccafest or Not to MeccaFest? That is the Question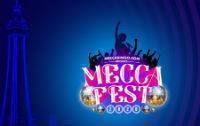 Following on with the Coronavirus theme, the future of Mecca Bingo's biggest land-based, annual event, MeccaFest, may now be in doubt.
Although Mecca Bingo has yet to issue a formal statement on the status of this year's MeccaFest party, which is due to be held in Blackpool on 30th May 2020, many other large-scale parties and music festivals (including Glastonbury) have been cancelled.
Up until recently, Mecca had been regularly offering its members the opportunity to win exclusive tickets to the event through a series of promotions, games and competitions. However, as of this week, the brand appears to have shifted its focus to other news and promotions, and all mentions of MeccaFest seem to have disappeared from the Mecca Bingo website.
On a more positive note, the site underwent overnight maintenance on Tuesday, 17th March to give the technical team time to give it an update. The brand's social media team described the downtime as "treating our website to a spa day" which would enable it to come back "feeling all sparkling and refreshed".
Crown Bingo Gets a Mini-Makeover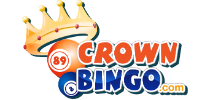 It's not just Mecca Bingo's online bingo site that has been recently treated to a fresh lick of paint. Crown Bingo is also in the process of updating its website, although it's keeping its cards pretty close to its chest.
The system upgrade began at 11pm on Tuesday, 17th March, and the brand did a good job of keeping players informed of progress via Facebook.
The team is promised new bingo games and chat rooms, as well as brand-new offers, and the chat hosts were on standby for any questions when the site went live. The site now runs on Pragmatic Play bingo software, joining Jumpman Gaming and Nektan brands using that platform, so very soon Pragmatic could be the most prolific bingo software around given the number of brands owned by Leo Vegas (who own Crown Bingo), Jumpman and Nektan. There are now six bingo rooms offering 90 ball, 80 ball and 75 ball bingo and plenty of promos to keep you amused.