This week, WhichBingo has published its annual report which brings you the lowdown on the last 12 months, industry predictions, interviews, awards announcements, and player survey findings. We've also seen popular land-based bingo clubs turn to social media and live streaming in a bid to keep us entertained while we're stuck at home, and the ongoing Bongo's Bingo court case over rights to the brand name finally comes to an end.
WhichBingo Annual Report Summary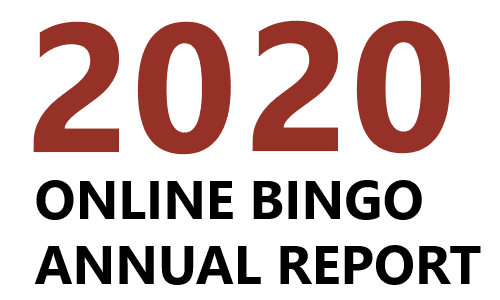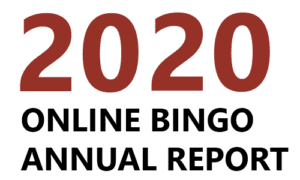 This week saw the fifth edition of the WhichBingo Annual Report being published, and you can read the full version on the Report section of our website.
It's packed with interesting facts and figures, as well as evaluations of the latest trends and data, plus it contains everything you need to know about playing online bingo in the UK in 2020.
Some of the key points that you may find fascinating include our finding that females still make up the predominant number of UK bingo players (78% versus 21%), and that the biggest percentage of players are aged between 35 and 64.
We also carried out an investigation to determine which the UK's most popular bingo brand is, and we're delighted to announce that tombola took the top spot. However, it's worth noting that Buzz Bingo took second place, despite only having been open for a year.
Our respondents also told us that they're moving towards favouring "no wagering" offers, and 70% of them are following responsible gaming practices by setting deposit limits.
Sadly, we've noted that over 130 online bingo sites have closed in the past year, although many new brands have launched, 20 of which are standalone sites. We also predict that online bingo will once again rise in popularity and lead to more choice for players over the next 12 months.
Bongo's Bingo Court Case Reaches a Conclusion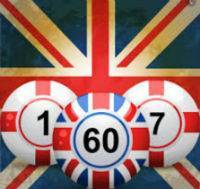 Some of you may remember hearing that Jonny Bongo of Bongo's Bingo fame has been in a lengthy court battle with the Liverpool venue, Camp and Furnace, over who owns the intellectual rights to the Bongo's Bingo brand.
This week, Manchester High Court finally reached its verdict, siding with Jonny and his business partner.
The judge ruled conclusively that it was "overwhelmingly clear" that Jonny Lacey and Joshua Burke own the concept. As you can imagine, Jonny and Joshua are both extremely relieved at the outcome, saying they are "thrilled to have won" and "thank everyone for helping us through this".
Bongo's Bingo runs bingo events across the UK and abroad using a lively nightclub theme and whacky prizes. As we'll be explaining more in just a moment, Jonny has recently taken the brand online via the live streaming service, Twitch, allowing everyone to enjoy his quirky style of British bingo.
Bingo Brands Go Online to Continue Entertaining Players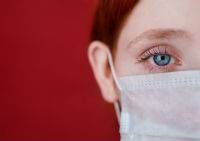 Sadly, but for understandable reasons, all UK bingo clubs (as well as casinos and betting shops) have been forced to close their doors temporarily to help protect their employees and customers from the spread of COVID-19.
However, some bingo brands have taken this as a challenge, and they've come up with some rather novel ways to keep their fans entertained while their physical doors are shut.
For example, Bongo's Bingo has been using Twitch to run games via the live streaming service, Twitch. You can join in the fun from 8pm tonight (27th March) and tomorrow night (28th March). It's free to enter but voluntary donations towards NHS charities are invited. For further details, please see Bongo's Bingo Facebook page.
Also this week, Mecca Bingo Hartlepool has broadcast a 1-minute workout video on its Facebook account. So, if you fancy some low-intensity exercise with your favourite club members, why not go and check it out? Many bingo brands are running extra quizzes and events on social media to offer extra entertainment to bingo fans with extra time on their hands.
We can confirm that Gala, Mecca, Buzz, and The Palaces' online sites are continuing to operate as normal. So, you can still enjoy your favourite bingo and side games in your spare time, although we advise you to always gamble responsibly.
Gala Bingo Launches New TV Specials Room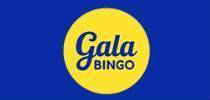 Finally, there's a brand-new room to play in at Gala Bingo.
The TV Specials room brings together a selection of games that previously ran in standalone rooms, but which might not have been as busy as anticipated, meaning lower prizes. This room is now packed with the fun games that are based on popular soaps and TV series such as The Chase and Emmerdale.
There are four different jackpots available, ticket prices that range from 1p to 20p, and BOGOF offers during promotional hours.
Keep well and stay safe everyone!