This week, more bingo chains including Buzz Bingo and Beacon Bingo have announced the planned dates for when they hope to open their UK clubs, Mecca Bingo hires Bobby Norris to run its weekly Facebook quizzes, the Gambling Commission releases its findings on the impact of COVID-19 on online gambling, Gala Bingo plans a £1k special game with Stephen Mulhern, and Lottoland joins forces with Pragmatic Play to a launch a new online bingo offering.
For all the details and more breaking news, continue reading.
"In for a Grand" Gala Bingo–Stephen Mulhern special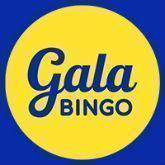 Why go in for a penny when you can go in for a grand? That's the question that Gala Bingo is asking in its latest promotion!
TV presenter and host of ITV show In for a Penny, Stephen Mulhern, is set to help host an upcoming Gala Bingo game which will be broadcast live on YouTube at 8pm on Friday, 17th July 2020.
Entrants are being asked to choose 15 numbers which they can register through the Gala Bingo website, and the first player whose 15 numbers are called during the live game will be deemed the winner. It's a 90 ball game where you pick your own numbers!
The Full House prize is £1,000 cash and any runners-up who call at the same time will receive a £50 Love2Shop voucher, after a draw has taken place to determine the overall winner.
There is no entry fee or purchase necessary for those who wish to take part. However, if you want to play the In for a Grand game, you'll need to be quick as entry to the promotion closes at noon on Thursday, 16th July.
UKGC data shows impact of COVID-19 on bingo and online gambling
Data collected from the largest online gambling operators and the YouGov COVID-19 tracker during April and May 2020 has just been published by the Gambling Commission.
The data shows the impact that the Coronavirus lockdown has had on UK gambling behaviour.
The figures show that overall participation decreased, although more active players spent more time and money on particular products, with a 17% increase in average spend on the previous month's figures.
The UKGC also found that customers were using reverse withdrawal functions more than normal during May and it is, therefore, good news that it took the timely and proactive step in the same month to instruct operators to prevent withdrawal reversal requests from June 2020 onwards.
Buzz and Beacon Bingo announce club opening dates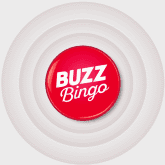 Buzz Bingo will be opening 12 of its 117 UK clubs (Aldershot, Derby, Coventry, Tooting, Swindon, Leicester, Nottingham, Lordshill, Gloucester, Feltham, Fenton, and Enfield) on 6th August. Enhanced safety measures making this possible include caps on visitor numbers, hand sanitising stations, floor markers, and Perspex screens.
Beacon Bingo reopened its Northampton, Cricklewood and Lowestoft venues on 6th July, and its Loughborough and Redcar clubs are expected to also open shortly.
Rank Group waiting on Scottish and Welsh governments to advise on club re-openings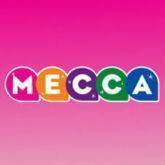 The Rank Group, which owns both Grosvenor casino and Mecca Bingo chains, has confirmed that 35 of its bingo clubs are to reopen in England with a further 30 venues to follow in a phased approach during July and August 2020. However, it is unable to confirm opening dates for its clubs in Wales and Scotland until their devolved governments confirm more relaxation of lockdown rules for the entertainment and hospitality sector.
The company has also said that its 12 remaining venues will stay closed until October while it assesses their "ongoing viability". In effect, these branches may never open again.
Mecca continues its Facebook Live quizzes with Bobby Norris
One of TOWIE's most popular stars is Bobby Norris and although he's recently been having to deal with increased online abuse during lockdown, he's trying to remain positive by getting his fingers in as many pies as possible.
Aside from campaigning to make online homophobic abuse a crime, enjoying a trip to the zoo with his long-term boyfriend, and co-hosting radio shows, Bobby has volunteered to act as quizmaster for Gala Bingo.
This week, Bobby entertained Mecca Bingo fans on Facebook Live where he hosted a food and drink-themed quiz, and he'll be returning on Wednesday 15th and 22nd July to host a further two quizzes.
A total of 10 Amazon vouchers worth £50 each were awarded to the winners, and thanks to the quiz's Bonus Challenge, one lucky player won a Zoom call with Bobby Norris himself.
Pragmatic Play helps Lottoland launch new bingo product

In recent months, Nektan, Jumpman Gaming and LeoVegas have gone live with Pragmatic Play's suite of online bingo rooms.
Now, it's the turn of Lottoland which, until now, has specialised in offering lottery betting, scratch cards, instant wins, and slots.
Pragmatic Play's state-of-the-art bingo product includes 90-ball, 80-ball, 75-ball, 50-ball, and 30-ball games, many of which include exciting special features such as XTG, Multi-Stake, Roll-On, and BOGOF.
This latest partnership underlines what a great product Pragmatic Play have developed. In a short space of time it has rolled out to dozens of sites, making it a serious rival to more established platforms such as Electraworks and Dragonfish.