With another week of partial lockdown now under our belts, it's time to look back (and forward) at what's been happening in the UK bingo scene.
There are several socially distanced bingo events that are set to take place over the coming weeks, plus a bingo-themed BBC documentary to catch up with on iPlayer. Plus, Josh from Bongo's Bingo unveils his upcoming food delivery app which he hopes will help the hospitality sector get back on its feet.
For all the details and more breaking news, continue reading.
Is your credit card linked to your e-wallet?
You may be aware that the UK Gambling Commission recently introduced a ban on the use of credit cards for gambling both online and offline. As a result, all bookmakers, casinos and bingo operators can no longer accept credit cards as a valid form of payment for deposits and withdrawals.
While most players will have already changed (if necessary) to alternative banking methods such as debit cards and e-wallets, the UKGB has issued a reminder that if you wish to use an e-wallet or online money transfer service that is linked to a credit card, this will also be rejected if you try to use it for gambling purposes.
If you fall into this category, you can continue to use e-wallets provided you alter your preferred payment method so that it is funded by a UK bank account or debit card.
The decision to ban credit cards is designed to prevent players from getting into debt by using borrowed funds for gambling and to only use the money they actually have.
Drag Race star to host Isolation Bingo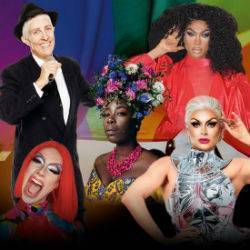 Those of you who are unable to get to your local Pride event this summer due to cancellations caused by COVID-19 can get your fill of Pride-inspired fun by virtually attending the Gloria! Digital Pride Festival.
The online weekender runs from Saturday 27th to Sunday 28th June 2020, starting at 10 AM and ending at 11 PM on Saturday and beginning at 10 AM on Sunday and finishing at 8.30 PM.
While the festival invites you to enjoy live action from the London Dance Academy, cabaret performances from The Cocoa Butter Club and Kings of Clubs, and a Lady Gaga tribute act, all from the comfort of your own home, there's also another reason to join in the fun.
One of the biggest stars of RuPaul's "Drag Race" show, Charlie Hides, will be entertaining festival-goers with a session of Online Drag Bingo via live stream on the Sunday from 8 PM. You can enjoy 90 minutes of bingo fun with Charlie while also playing for some fantastic prizes such as a £150 Amazon gift card, a pair of professional false eyelashes and a gorgeous wig.
Bingo Bus brightens the streets of Paisley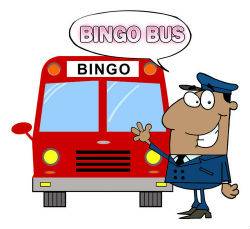 If you're lucky enough to live near Paisley, Scotland, you may have noticed that a new bus service has been introduced to the streets over the last week.
However, this is no ordinary bus! It's the Isolation Bingo Bus, and it's been hitting the roads on a mission to entertain local residents with a socially-distanced version of bingo.
The bus is operated by a group of local volunteers who have plenty of chairs and tables on board so that they can set up impromptu bingo parties for their neighbours during lockdown.
"Big Night at the Bingo" now on iPlayer
While we can't attend our local bingo clubs for a few more weeks, we can still enjoy a glimpse inside one of the UK's most popular bingo halls which was teeming with customers.
Thanks to the BBC social documentary series, "Our Lives", you can join the employees and customers of Westway Bingo in West Belfast for "True North – Big Night at the Bingo" on BBC iPlayer.
The programme looks at some of the friendships that the players have formed over the years, as well as the unique jargon and rituals of the club's players.
Josh from Bongo's Bingo set to launch new food delivery app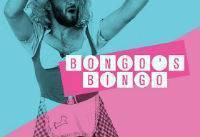 One half of Bongo's Bingo has been working on something rather special during lockdown.
Josh Burke has created a free mobile app that he hopes will see the hospitality industry recover some of the losses that it's incurred while bars, cafes, and restaurants across the UK have been forced to close their doors for the past three months.
The app is called Glug and it's set to launch in July 2020.
Glug will enable customers to order food and drink in advance from their favourite venues, and it's hoped that it will help establishments maximise their profits while coping with reduced capacity due to social distancing while simultaneously saving customers from queuing while waiting to be served.
Manchester's Party n Park event to kick off with Bedlam Bingo
If you can't or don't want to risk attending a physical festival this year, why not do the next best thing by attending Park N Party at Trafford City, Manchester?
A series of Party n Park events will be hosted at the largest conference and exhibition centre in the north of England, Event City, beginning on 17th June 2020.
There'll be all sorts of fun and games to enjoy from within the safety of your own vehicle as the entertainment will be displayed across three dynamic screens.
As well as drive-in cinema shows, the events will include musical tribute acts, family sing-alongs, in-car discos and car park comedy. Plus, to get the first event on 17th June off to a flying start, Bingo Bedlam will be live with a resident bingo caller, DJ, and some fantastic prizes.