For this week's news round-up, we've scoured the net in search of some of the most exciting bingo promotions. As a result, we've found you some great prizes to play for, as well as some brilliant special offers from brands such as Gala, Foxy, Ladbrokes, and Tombola. There's also a whacky outdoor event called Carboot Disco Bingo to read about, and an announcement that Lottoland is the first British company to partner with the responsible gaming brand, Gambless.org.
For all the details and more breaking news about all the best bingo websites and what the bingo world is up to, continue reading.
Carboot Disco Bingo comes to Weston-super-Mare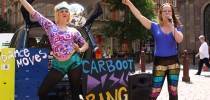 Everyone loves the seaside and if you live in Wales or the South-West of England, Weston-super-Mare in particular.
So, why not combine your two passions this month by heading to Carboot Disco Bingo at Theatre Orchard in Weston?
There are two sessions taking place on Saturday, 19th September 2020, the first being at 1 PM and the second being at 3 PM. They'll be held in an interactive format that brings disco dancing and bingo together. The team will help you learn moves for each number before performing them to classic tracks from the 60s and 70s as they're drawn. It's classic seaside fun for all the family!
Free Ticket Giveaway at Gala Bingo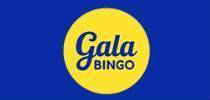 The Free Ticket Giveaway at Gala Bingo requires a minimum daily spend of £5 on bingo. You'll need to opt-in as well if you want to be able to claim a share of 20,000 bingo tickets the following day.
The promotion runs daily until 30th September, and you can use your free tickets in any room that displays a free ticket symbol.
Plus, for every three Club Bingo tickets that you purchase before 25th September, you'll gain one free ticket to the £10,000 Free Bingo Fridays session in the Margarita room.
Win extra prizes with Hot Ball Bingo at Foxy Bingo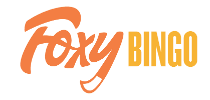 There's steam coming out of the doors of Foxy Bingo this week as Hot Ball Bingo is underway.
Hot Ball games run in the No Fox Given room between 6 PM and 8.30 PM nightly until the last day of September, and each game begins with a randomly chosen number. If someone calls a full house on the Hot Ball number, they not only receive the full house prizes but a £100 Hot Ball prize as well!
You can buy tickets for the Hot Ball games for 5p each.
Tombola is running Big Link games and giving away free fivers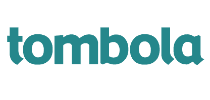 One of Britain's favourite online bingo sites, Tombola, has a hat-trick on promotions for you to enjoy this month.
The first is Free Fiver, and to claim, you'll need to login to your Tombola account to check when you can claim your £5 bonus. For example, if the first letter of your surname is K, you can claim from Tuesday, 22nd September.
Every Tuesday this month, Tombola is hosting Two Line Tuesdays where there's an extra 2-line prize in every theme in every game of Picture Bingo.
Then comes the big one! Every Friday during September, the site is giving away £5,000 in the 9 PM Big Link Lite game.
Ladbrokes Bingo holds a Slingo Samsung Galaxy prize draw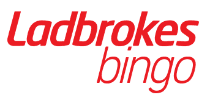 Ladbrokes Bingo is giving away a great tech prize in its Slingo Samsung Galaxy Prize Draw.
Every £20 that you spend on Slingo earns you one prize draw entry. The competition closes on 30th September, and there are five Samsung Galaxy Note20 Ultra 5G smartphones up for grabs.
If you'd like to enter, please visit the site for further details and while you're there, why not check out the latest addition to the Slingo family, Slingo Ante Up?
Lottoland teams up with Gambless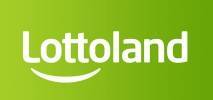 With more focus being put on responsible gaming in recent months following the COVID-19 lockdown, operators are trying harder than ever before to help keep the playing experience safe and fun.
However, Lottoland (the popular online lotto betting site) is the first UK operator to team up with the gambling harm solutions platform, Gambless.org.
The app not only provides tips and articles on how to bet safely, a live chat feature that can put you in touch with someone if you're having a crisis, and coping skills, but it also includes diagnostic tests that can flag problem gambling behaviours and risk factors.
According to the chief executive of Lottoland, Nigel Birrell, only 4% of problem gamblers try and seek treatment. For this reason, the lotto betting site wants to do "more to improve this" by helping its customers "make educated choices with their bets".