In this week's news round-up, Enlabs gets an extra month to consider Entain's takeover offer, GAMSTOP reports a significant increase in the number of women choosing to self-exclude, Mecca Bingo looks at some of the highlights of its new live bingo offering, bingo under COVID-19 takes on two new forms, Tombola enables players to prevent access to certain games, Evolution Gaming starts to see profits from its recent acquisition of NetEnt, and a recruitment agency finds that bingo and quizzes are the best ways to bring colleagues together.
For all the juicy details and more breaking news, continue reading.
Highlights of the first week of Live from Studio M at Mecca Bingo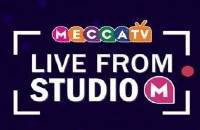 Mecca Bingo has just entered its second week of Studio M – a live bingo offering that takes place every night with prize pools worth up to £1,500.
Last week, the popular bingo brand invited a host of celebrities to help with its launch.
TV presenter Kate Thornton, Anthony Costa from Blue, ex-model Caprice, and TOWIE's Bobby Norris all pitched in to help give out prizes and provide the entertainment.
There were musical performances, a quick visit to the kitchen of the winner of MasterChef 2020, a live game of Higher or Lower (like Play Your Cards Right with a bingo twist), plus a memory game.
Evolution Gaming profits boosted by newly acquired NetEnt while Gaming Realms also enjoys strong revenue growth thanks to recent licensing deals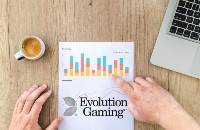 Evolution Gaming's Q4 revenue is up 68% on the previous year, partly due to the company's acquisition of NetEnt in December 2020, and partly due to the launch of several new games.
Evolution has also enjoyed strong growth in the US and has its eyes set on Africa and South America, leading the company's CEO to state the Evolution is "well-placed for our long-term ambition".
He also predicts that online gaming will continue growing due to better market regulation and "increased access to high-speed internet" services.
Gaming Realms, which is responsible for creating Slingo, is also celebrating a 60% year-on-year increase after experiencing strong growth through its content licensing business. Recent licensing deals have included Paddy Power, Betfair, and Sky Betting.
Entain still on track to buy Enlabs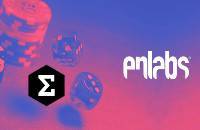 It appears that Entain's offer to buy the Swedish-based gaming operator Enlabs is still on the table, despite being pushed back a month.
Shareholders at Enlabs now have until 18th March 2021 to accept the proposed deal as Entain believes that it's unlikely to gain the necessary approvals by the previously planned date of 18th February.
So far, the acquisition looks likely to go ahead, as Enlabs' independent bid committee has already expressed its unanimous approval of the offer.
GAMSTOP reports rise in women self-excluding from gambling sites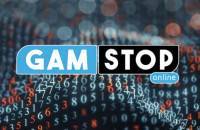 GAMSTOP has recorded more than 55,000 self-exclusions among women, which it believes indicates problem gambling may be on the rise among female players.
In March 2020, women only accounted for 26% of all self-exclusions, but as of February 2021, the number has risen to 31%.
Bingo and quizzes voted most popular ways to unwind online with work colleagues
A recruitment firm based in Peterborough has been conducting an online survey to find out how work colleagues are engaging with each other while working remotely.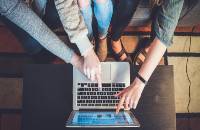 Only 6% of respondents said that mindfulness sessions and fancy-dress themed meetings helped give team spirit a boost while 30% said that Friday afternoon drinks were the best way to help them bond with their fellow workers. The favourite activity for bonding which received a massive 50% of the vote went to office games including bingo and quizzes!
Chinese New Year Bingo and Pickled Bingo
Bingo has helped to inspire everyone from worn-out parents to housebound 20-somethings during the COVID-19 pandemic, and now two more versions have come to light!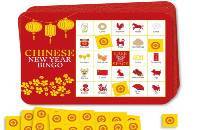 Due to traditional Chinese New Year's celebrations being cancelled, one group of organisers put together a Year of the Ox Edition of online bingo with prizes for first, second, and third place winners. At the same time, Buzz Bingo published a blog full of "Amazing Facts about the Chinese New Year".
Meanwhile, Free Radio hosted a session of Pickled Bingo via Facebook Live, with host JD running the event live from his living room with the aid of a few drinks and a glitter ball. Prizes included a dinner, bed and breakfast retreat, a couple's spa experience, and goodies from Lidl with all proceeds going to Cash for Kids.
Tombola introduces new Game Freeze safe-play tool
We might not be able to freeze time, but we can take a break from the games that we choose to play thanks to an innovative new safe-play tool that's just been unveiled by Tombola.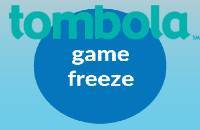 It seems highly appropriate that with all the wintry weather we've had to put up with of late that Tombola has chosen to call the new tool Game Freeze.
It lets players avoid playing certain games by ticking a box next to the relevant game or games in the Game Freeze section of their safe-play settings.