Over the last week, there have been some major changes at Ladbrokes Bingo. There's also a £20k celebration to join in with at Ladbrokes as a result of its new look and feel. Plus, we've secured an exclusive interview with one of the famous faces at Bingo All Stars, and the ability to reverse your withdrawals is temporarily withdrawn by the UKGC.
For all the details and more breaking news, continue reading.
Ladbrokes moves to Electraworks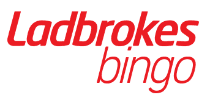 Up until this week, customers of Ladbrokes Bingo were able to play a plethora of online bingo games, slots, and instant wins on the Playtech software platform. Now, however, that's all changed because the brand has just moved to Electraworks software. At the same time, the brand's poker offering has transferred to Party Poker.
In the bingo section, you'll still find that all your favourite rooms exist (such as The Treehouse, The Attic, and The Living Room), but the playing interface looks rather different. This also means that networked games and promotions have altered. If you've been playing online bingo for many years, you might be interested to know that Electraworks was originally known as Cozy Games.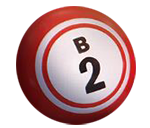 There are now a number of bingo variants to enjoy at Ladbrokes – 90-ball, 80-ball, 75-ball, 30-ball – in rooms like The Garden, The Garage, Level 80 and Strive 75.
Unlike at Coral Bingo which moved earlier this year, Ladbrokes is currently without the Friends Bingo room, which is a bit of a surprise. Let's hope there is something special in the works for Ladbrokes players to look forward to.
Ladbrokes hosts a £20k Grand Opening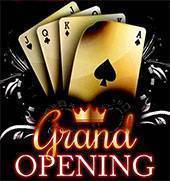 To celebrate its move from Playtech to Electraworks, Ladbrokes Bingo is holding a £20k Grand Opening on Friday 15th and Friday 22nd May 2020 at 8 PM.
On both nights, funded roomies can play cost-free games where no-one goes home empty-handed thanks to the £800 Everyone's a Winner shared prize pool.
There are also 1 line, 2 line, and full house prizes to win in every game, and the top prize is worth £110.
Rustie Lee talks to us about the new Bingo All Stars

Rustie Lee is one of the most recognisable faces in showbiz, and over the years, she's taken on many different roles including cabaret singer, actress, chef and TV host. Now, Rustie is one of the famous faces that you'll find at the all-new Bingo All Stars.
Bingo All Stars is a different kind of Dragonfish brand that invites you to come and play with the stars.
Alongside Rustie Lee, you'll find Mr Motivator (a.k.a. Derrick Evans), Christopher Biggins, Jean Martyn and Linda Lusardi.
Although the site only launched a week ago, it's already bustling with players, but if you want some insider information about Bingo All Stars before you sign up, make sure check out our exclusive podcast with Rustie available on YouTube.
Our social distancing-friendly video sees WhichBingo's Anita and Laura asking Rustie all about the site. If it leaves you wanting more, you can take advantage of our exclusive Bingo All Stars welcome offer!
The UK Gambling Commission advises operators to prevent withdrawal reversals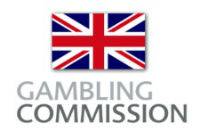 If you've ever got fed up of waiting for a withdrawal request to be processed and felt tempted to hit the 'reverse' button, you'll be pleased to hear that the UK Gambling Commission has just announced that withdrawal reversals are to be blocked on all gambling sites.
The decision has been made as part of the Commission's ongoing efforts to protect consumers from gambling harm, and with most of us staying at home more due to lockdown, there's never been a better time for gambling operators to help protect players.
Although the ban on withdrawal reversals appears to be a temporary measure, we're hopeful that it may be extended indefinitely.
Carlisle bingo lover raises £10k for NHS
While we've all been out clapping and banging saucepans in honour of frontline NHS staff every Thursday at 8pm, an enterprising man from Carlisle has been busy raising much-need funds through a series of virtual bingo events.
The North Cumbria NHS Foundation Trust has passed on its gratitude to Ian Milburn after he raised almost £11,000 through his April and May virtual bingo nights which drew participants from all over the world.