We can't believe how quickly the past week has flown by, and despite many of us still being confined to our homes, Britain's never been so busy when it comes to bingo!
Today, we're looking back over what's been happening over the last few days as well as looking forwards towards what bingo events are occurring this weekend.
One event that you won't want to miss includes the chance to win the holiday of a lifetime worth £4,000 thanks to a collaboration between Bongo's Bingo and Pretty Little Thing.
For all the juicy details, carry on reading this week's news roundup…
Social Distancing Bingo Spreads Across the UK
Since the first reported instance of social distancing bingo occurred in Ireland last month, the trend is continuing to grow throughout the rest of the UK.
Over the past week, we've seen a variety of newspapers featuring stories about local communities coming together to play bingo games in their front gardens while simultaneously maintaining social distancing practices.
There have been events held in Portsmouth, Scarborough, Inverness, Wallsend and Rhyl, with the Wallsend session seeing 17 households come together to play for lockdown essentials like soap and hand sanitiser.
In Cayton near Scarborough, residents of a cul-de-sac called Spring Gardens were brought together by Gill Armstrong and Sam Howes. The neighbours have not only enjoyed several bingo sessions with Gill using a microphone to call out the numbers, but have also participated in remote coffee mornings, armchair exercise sessions, and quizzes.
Once the lockdown is lifted, the residents are hoping to hold a celebratory street party.
We've always known that bingo is great fun and is so simple it's easy to play even for novices. Now it seems everyone is discovering the game and are seeing it in a whole new light.
Tombola Introduces New Safeplay Stake Limits Tool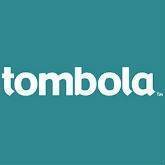 Playing responsibly and safely lies at the core of online bingo, and provided that you only spend what you can afford, online bingo can provide a great source of entertainment, particularly in the current social climate.
Tombola is one of the UK's most popular bingo sites, and it's also dedicated to promoting responsible gambling. For this reason, the operator has recently introduced a new SafePlay tool that allows players to lock their stake limit in place and there is one for bingo games at 25p, 50p or £1 and one for Arcade at 5p, 10p, 20p or 50p. These stake limits can be set through each member's personal account page and are in addition to deposit limits, game freeze, timekeeper and cooling off options also available.
Bongo's Bingo Set to Host Virtual NHS-Fundraiser This Weekend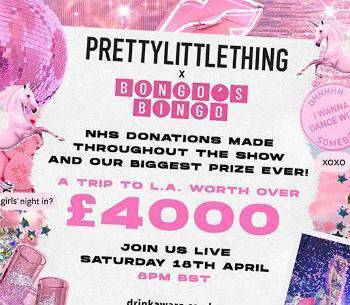 This weekend sees Bongo's Bingo join forces with clothing retailer, Pretty Little Thing, to host a massive virtual fundraiser in aid of the NHS.
The online show will be streamed live on Twitch from 8pm on Saturday, 18th April, and as part of the event, one lucky player will win a holiday to LA worth a whopping £4,000.
The star prize includes accommodation, flights, spending money, and clothing courtesy of Pretty Little Thing, and it can be redeemed in 2021.
This Saturday's show is set to be the ultimate night in, with two hours-worth of quizzes, rave rounds, telephone bingo, dares, and much more to enjoy. It's free to enter, so make sure you join in the fun.
Bongo's Bingo is currently hosting virtual bingo nights on Twitch every Tuesday and Saturday at 8 PM. For more details, head to the Bongo's Bingo website.
Credit Card Payments No Longer Permitted
We'd like to take this opportunity to remind our readers that the ban on using credit cards as a payment method at both online and land-based gambling establishments has now come into effect.
As of now, you will only be able to pay via credit card for non-remote lottery purchases such as physical scratch cards and tickets for the National Lottery which are purchased instore.
The decision to ban gambling-related credit card payments was made by the UK Gambling Commission back in January and, according to the UKGC's chief executive, it "aims to further protect consumers from financial harm".
The ban also affects players who have a credit card linked to their e-wallet account. Gambling operators have been told that they may online accept e-wallet payments when they are satisfied that the respective e-wallet provider has taken sufficient steps to prevent gambling payments via credit card.
If you're personally affected by this new regulation and need to change your preferred payment method as a result, we invite you to read our guide on payment methods for bingo sites.