In this week's news round-up, it's a two-sided tale when it comes to online gambling revenues as William Hill reports significant losses while Gamesys sees its profits soar. The Gambling Commission tells operators not to take advantage of at-risk players during lockdown, and GambleAware prepares to launch its "Start to Regain Control" marketing campaign. There are also two potential new uses for former bingo halls, the CEO of Entain steps down, and players have the chance to win a £10,000 holiday courtesy of Buzz Bingo!
For all the juicy details and more breaking news, continue reading.
Barrow bingo hall invites players to submit videos with messages for their loved ones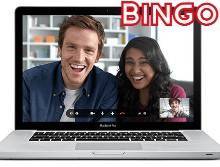 Proving that bingo is just as much "about community and friendship" as it is winning prizes, a bingo club in Barrow is aiming to keep its community connected during lockdown by launching an innovative campaign.
Apollo Bingo is asking its players to send in 30-second videos containing messages for the friends and staff members that they're unable to see at bingo due to the latest lockdown.
The club will be sharing the videos via its Facebook page until restrictions are lifted.
Will Hill revenues down 16% while Gamesys' grow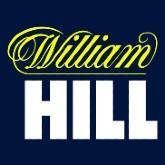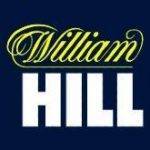 William Hill, which owns bingo, casino, and sports betting brands as well as a chain of high street betting shops, has reported a 16% drop in its year-on-year net revenue for 2020 following what it describes as an "extraordinary year".
The company's revenues were heavily impacted by the closure of its betting shops during multiple lockdowns while the temporary suspension of live sports in March 2020 also contributed to lost profits.
Gamesys, however, has boasted of its "outstanding operational performance" during 2020 which it attributes to careful execution of its strategy, gaining a better understanding of its player base, and successfully implementing the previous year's merger of Gamesys and JPJ Group assets.
UKGC threatens operators with "zero-tolerance" misconduct approach
Neil McArthur, the head of the UK Gambling Commission, isn't mincing his words these days.
He's just told UK-licensed operators that the Commission plans to take a "zero-tolerance" approach on lockdown misconduct.
He says that the Commission is perfectly willing and able to "take further action if we deem that necessary" and urges operators to improve their levels of engagement with players who are at risk of feeling isolated and vulnerable while having to stay at home.
Recognising that "there are more opportunities for betting customers to gamble" during lockdown, McArthur says that operators should not exploit the situation for their own gain by irresponsibly promoting their products or services.
GambleAware set to launch new ad campaign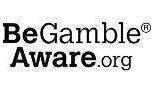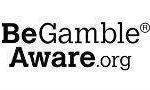 It's a new year and a new marketing campaign for the UK's biggest gambling harm prevention charity as GambleAware gets ready to roll out the latest phase of its customer engagement strategy.
The charity's latest campaign is called "Start to Regain Control", and it aims to target those who live in at-risk regions to ensure that they are aware of the National Gambling Treatment Service.
At-risk regions include the East and West Midlands. as well as London. where statistics show that more players are considered at "very high risk" of gambling harm than anywhere else in the UK.
The campaign will be promoted via a mixture of regional press, radio, and digital platforms throughout the month.
Entain CEO resigns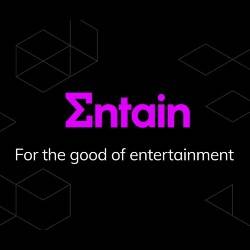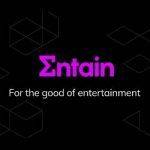 It's barely two months since GVC Holdings rebranded as Entain yet its already lost a key member of its management team.
The company's Chief Executive Officer, Shay Segev, has just announced that he's planning to quit due to a new job offer at DAZN (a live and on-demand sports streaming service).
However, under the terms of his contract, Segev must serve another six months at Entertain before he can take up his new position, although Entain has the right to shorten the time period if it manages to source a suitable replacement sooner.
According to a statement given by Entertain's chairman, the company is unable to "match the rewards" that DAZN has offered Segev.
Buzz Bingo is giving away a holiday worth £10k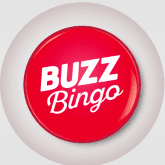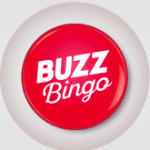 With international travel limited to essential trips only, it feels like foreign holidays were just a pleasant dream.
However, if the UK's vaccination programme is successful, there are hopes that we could once again be flying off into the sunshine by the summer, and Buzz Bingo seems to agree.
The popular online bingo brand is running a promotion throughout January 2021 and it's called the £10k Getaway.
Players can earn one prize draw entry each time they deposit and spend £10 on bingo or slots, and whoever's name is on the winning ticket when the draw takes place on 3rd February will receive a £10,000 credit note to spend at Buzz's official travel partner, Gray Dawes Events.
Former Gala Bingo hall to become student digs and ex-Buzz Bingo hall potentially an arts and music centre
The old Buzz Bingo building in Aylesbury, Buckinghamshire may be given a new lease of life as an "art music centre". The high street club was one of many bingo venues that Buzz Bingo was forced to close last year, but according to the local council (which is keen to regenerate the town centre), the "iconic building" could be used to host music and arts events.
Planning permission for another old bingo site that previously operated as a Gala Bingo club has also been given the go-ahead by Nottingham City Council.
The building, which is situated on St Anns Well Road, will be developed into a 356-bedroom complex with on-site laundry, gym, and cinema room for university students.
That was a mixed bag of bingo news this week. Check back again next week to keep up with all the happenings relating to bingo.