This week non-essential shops have started reopening in England, with Scotland, Wales and Northern Ireland expected to announce further easing of lockdown restrictions in due course.
Although bookmakers are now also back open for business, we're still waiting with bated breath to find out when casinos, adult only amusement machine arcades and bingo clubs will follow suit.
In the meantime, there have been further developments in online bingo news, including tombola's new Community Hub and Katie Price joining forces with the makers of the Bingo Blitz app.
For all the details and more breaking news, continue reading.
Katie Price stars as the face of the Bingo Blitz app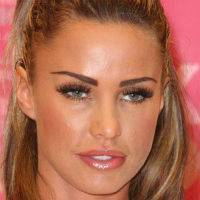 Katie Price, a.k.a. Jordan has always been known for saying her mind, and while this hasn't always worked in her favour, it's made her a popular choice for advertisers who are keen to grab the attention of as many people as possible.
Being far from a shy and retiring wallflower, Katie was unsurprisingly game for taking part in a new and rather risqué ad for the free social bingo game, Bingo Blitz.
In the TV ad, 41-year-old Katie can be seen lounging in bed while gushing about how the Bingo Blitz app is her 'perfect match' before being joined by a semi-naked man who asks if she's talking about him.
To make sure that she's "always got time for a bit of Bingo Blitz", Katie tells viewers that she's managed to clone herself so that her clone can take on the housework chores while the real Katie sits back and enjoys the app's free games and different rooms.
Chester group creates Biodiversity Bingo game for kids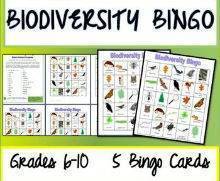 A group of volunteers with a love of nature have joined forces in Chester to transform some of the city's rundown areas with iconic eco trees.
The group, which is known as Forest City Projects, is currently asking residents to come up with a name with a newly created community space in the city centre.
The community space has already hosted a number of events during lockdown, and the Forest team has made a considerable effort to fill it with floral displays that will attract wildlife.
To help Chester children enjoy the space while also learning more about nature, the eco-conscious group has created a Biodiversity Bingo game that allows players to locate and identify a range of animal species and plants that can be found at the site. Educational bingo – we love it.
Tombola launches Community Hub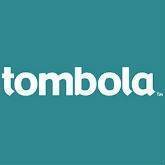 There have been so many promotions and competitions taking place at tombola in recent weeks that the operator has decided to launch a brand-new Community Hub that will make it easier for players to decide what they "should do next".
The Community Hub is accessed off the site's main menu, and it contains all the latest information about upcoming events in the chat rooms like pub quizzes, tournaments, games, and sing-a-longs in a noticeboard-style layout.
One of the new highlights is the Players Tournament which takes place at 2 PM every Monday, Tuesday, Thursday, and Friday and includes 10 rounds, each with a different theme.
Betting companies warned of 'gambling frenzy' as Premier League returns
While many people are overjoyed that the Premier League is returning to our TV screens after 3 months, some experts are warning that it may lead to a 'gambling frenzy' as excited punters rush to place bets on their footie forecasts.
One such expert is Nigel Huddleston, the Sports Minister, who says that it's "vital that people are encouraged to gamble responsibly" and is, therefore, asking gambling operators to "play their part" in minimising the risk of gambling-related harm.
Cyprus quarantine hotels to provide bingo as part of entertainment for families of COVID-19 patients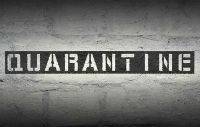 For anyone who's concerned about going away on a foreign holiday in the coming months, some assurance has been provided by the deputy tourism minister for Cyprus, Savvas Perdios.
Mr Perdios says that while any traveller who tests positive for COVID-19 will need to be admitted to a specialist hospital, their travel companions will be allocated to one of three quarantine hotels where they can isolate in comfort during their stay.
Not only is room service on the menu at the government-funded quarantine hotels, but there will also be entertainment including karaoke, shows and bingo that guests can enjoy from the privacy of their balconies. Bingo is that universally recognised game that makes everyone feel at home.