Over the last week, there's been an assortment of bingo-related items in the news, all of which (we're pleased to say) are positive. For example, celebrities have been raising funds for the NHS, Ladbrokes-Coral has completed its platform migration, and the Gambling Commission reports that there's been no visible increase in illegal gambling sites.
For all the details and more breaking news, continue reading.
UKGC says there's been no uplift in complaints about illegal gambling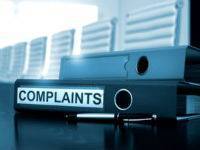 According to the UK Gambling Commission, new data released this week shows that there has been zero increase in the number of public complaints concerning illegal gambling sites since the UK's lockdown began on 23rd March 2020.
While March saw 12 complaints about 9 sites and there were 11 complaints about 11 sites in April, the UKGC has concluded that the numbers have remained stable.
When the Commission receives a complaint about a potentially illegal gambling site, it passes it to its dedicated team of experts who are continually monitoring such sites using a variety of tools. The UKGC also works alongside the National Cyber Security Centre to raise awareness of illegal gambling activity among the public and the industry.
Ladbrokes-Coral completes its platform migration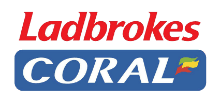 We mentioned in last week's news roundup that Ladbrokes-Coral was continuing to roll out its new software platform with both Coral and Ladbrokes Bingo moving from Playtech to Electraworks software.
The major gambling company (which is owned by GVC Holdings Plc) has since confirmed that it has completed its platform migration. A spokesperson for GVC says he's "delighted" that the complex integration process "has been completed so successfully", particularly since the staff that were involved in the process had to carry out the work remotely during the COVID-19 lockdown.
The sites which have now all moved to the new software platform include Ladbrokes Bingo, Gala Spins, Gala Casino, Gala Bingo, and Coral Bingo. The migration also required the Ladbrokes-Coral team to migrate more than 12.5 million customer accounts.
Timmy Mallett and Paul Chuckle raise funds for the NHS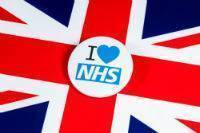 Both the general public and famous faces have been busy raising funds for the NHS since lockdown began, with Captain (and soon to be Sir) Tom Moore raising a staggering £32 million by doing laps of his garden using his zimmer frame.
This week, it was the turn of Timmy Mallet and Paul Chuckle (of the Chuckle Brothers) as they helped a Huntingdon-based events management company raise almost £2k for their local hospital by hosting a weekly series of virtual bingo games on Facebook.
Participants were encouraged to donate through video clips that were pre-recorded by Paul Chuckle, James Buckley from The Inbetweeners, and X-Factor contestant, Wagner. But, the true star of the show was the prize donated by Timmy Mallett – a giant foam mallet which will be sold at auction.
Buzz Bingo looks at compatible star signs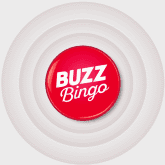 Buzz Bingo is an online bingo site with a sense of humour, and it's particularly fond of carrying out polls and writing blogs about everything from which Hollywood actors swear the most to which British soap has the highest number of deaths.
This week, Buzz has been investigating the least and most compatible star signs.
It's concluded that the most successful relationships involve a Scorpio and a Capricorn such as the Hollywood power couple, Katy Perry and Orlando Bloom. Aquarius and Pisces are also very compatible, but it's bad news for Capricorn and Aquarius pairings who reportedly only stay together for an average of 31 days.
ITV's "The Chase" changes its Gala Bingo sponsor ads
Eagle-eyed viewers may have spotted a temporary change in sponsorship on recent episodes of ITV's The Chase. In fact, many fans of the show turned to social media to ask whether Gala Bingo (The Chase's regular sponsor) had been moved aside to make way for a new sponsor.
Last Monday night's ad break saw the 52Lives charity occupying the spot that is traditionally reserved for Gala Bingo. But Gala fans needn't worry that their favourite online bingo site has been dropped, as it actually donated its advertising space to its official charity partner, 52Lives, for a whole two weeks.
Both the charity and the bingo operator hope that the new adverts will help 52Lives reach a wider audience and help raise vital funds.
52Lives aims to change at least one person's life every week of the year by inspiring people to be kind.