In this week's news round-up, Caesars prepares to finalise its takeover of William Hill, players in new Tier 4 areas lose access to their local bingo halls, Jonathan Van-Tam addresses how vaccination is likely to affect bingo players, Pragmatic Play makes a generous charity donation, Tombola brings back its 4FREE daily game for the new year, the gang who robbed a Mecca Bingo hall find out that crime doesn't pay, and a £25k sliding jackpot game is coming to Gala Bingo.
For all the juicy details and more breaking news, continue reading.
Pragmatic Play makes €30m donation to Malta-based charities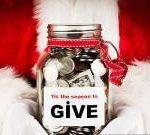 The popular games manufacturer, Pragmatic Play has just donated €30,000 to three Maltese charities.
The company's headquarters are situated on the island, and after such a "difficult year", Pragmatic Play is keen to "give something back to the community, in particular, those individuals who have been hit hardest in recent times".
On another note, don't forget that Pragmatic Play's winter variation on Bingo Blast, Snowball Blast, is still available to play for a limited time only at selected online bingo sites!
Caesars takeover of William Hill gets one step closer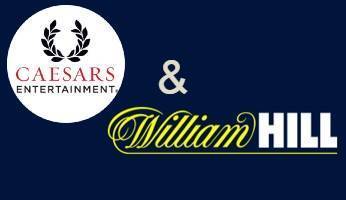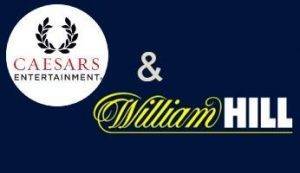 Caesars Entertainment Inc.'s planned takeover of William Hill is one step closer to completion after the antitrust waiting period that's required by the Hart-Scott-Rodino Antitrust Improvements Act (1976) expired.
However, before the Nevada-based entertainment giant can clear the final hurdle of the acquisition process, it must still gain the approval of at least five American state gaming commissions and the English High Court.
Currently, Caesars is hoping to close the transaction no later than March 2021.
Jonathan Van-Tam on vaccination and land-based bingo
Although the UK bingo industry has been significantly affected by the COVID-19 pandemic, it's not often that we get to hear senior politicians and advisors mention bingo during public briefings.
However, when England's deputy chief medical officer, Professor Jonathan Van-Tam was asked whether those who have received both vaccines will still be subject to strict rules, he likened the question to whether "it's OK to behave with wild abandon and go off to the bingo halls and so forth".
Understandably, at such an early stage in the process, he was unable to confirm that vaccinated members of the public would be able to enjoy more activities than those who are still waiting to be immunised as "right now, we can't say that being fully vaccinated is synonymous with not being able to pass the virus onto others".
More bingo halls close as additional counties enter Tier 4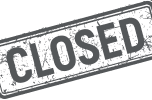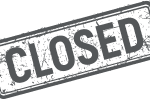 This week, 23 more areas of England were moved from Tier 3 to Tier 4 as part of the latest government review following a rising concern about the rapid and uncontrollable spread of the new COVID-19 variant.
This means that indoor entertainment venues including bingo halls in the following cities and counties must once again close their doors:
Birmingham and Black Country, Bournemouth (including Christchurch and Poole), Cheshire, County Durham, Coventry, Cumbria, Derby and Derbyshire, Gateshead, Gloucestershire, Greater Manchester, Isle of Wight, Lancashire, Leicester and Leicestershire, Lincolnshire, Newcastle-upon-Tyne, New Forest, Northamptonshire, North Tyneside, Northumberland, Nottingham and Nottinghamshire, Solihull, Somerset, South Tyneside, Staffordshire and Stoke-on-Trent, Sunderland, Tees Valley, Warrington, Warwickshire.
Mecca Bingo Eltham robbers are jailed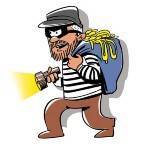 The number is up for a gang of bungling thieves who made off with cash boxes stolen from security guards who were delivering to supermarkets, post offices, and a Mecca Bingo hall in Eltham, London.
Back in February 2020, the group heisted around £7,000 from a security van by the bingo venue, but it wasn't until June that the long arm of the law caught up with them.
The four men involved have just been handed custodial sentences after admitting their crimes.
Gala Bingo to host £25k Bingo Slider
Get ready because an avalanche of cash could be heading your way if you get tickets to Gala Bingo's E25,000 Bingo Slider game!
The £25k special will take place at 9 PM on Friday, 8th January 2021. Tickets cost 50p each and there's a maximum of 90 tickets per player. The top prize of £25,000 can be won by calling the full house in 20 calls or less, but if no-one fails to achieve this, the number of ball calls required (as well as the jackpot value) will drop in increments until someone wins.
Tombola's daily game 4FREE returns for January

Tombola's popular daily game 4FREE is returning to the site this January, giving Tombola members more chances to win real cash prizes free-of-charge.
The prize amounts on offer range from £5 to £5,000, and eligible members can play the game twice a day (once at Tombola Bingo and once at Tombola Arcade) by entering the unique code sent to them via SMS.
Another way that you can celebrate the start of 2021 with Tombola is by listening to or downloading the brand's bespoke Spotify New Year playlist, which includes hits like "I Wanna Dance with Somebody", "Things Can Only Get Better", "Sexy and I Know It", and "Mambo No. 5".