There's been plenty to talk about over the past week, and on 27th June, we celebrated National Bingo Day. Did you? We also saw Peter Andre and his pals make a guest appearance at MrQ.com and we've been finding out which UK bingo clubs are due to open in the coming days. We've also got the latest on the 4 sites that have transferred players to Jackpotjoy.
For all the details and more breaking news, continue reading.
ChatMag, Pick Me Up, Woman, and Woman's Own transfer bingo operations to Dragonfish

As of 30th June 2020, Gamesys transferred players from four of its most popular online bingo sites over to its flagship site, Jackpotjoy.
The affected sites are ChatMag Bingo, Pick Me Up Bingo, Woman Bingo, and Woman's Own Bingo.
Players' old accounts at the 4 sites mentioned above can now be accessed by logging into Jackpotjoy, and the Jackpotjoy accounts will have carried over any chosen payment methods, account balances, Joy Points, and any promotions or offers that players are currently taking part in.
However, members now have the option to create new accounts for all these sites which are now operating on 888's Dragonfish software platform. Players can claim the new welcome offers and check out the new bingo lobby and games available.
Peter Andre and friends play at Mr Q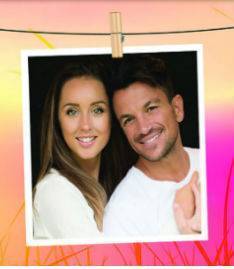 If you were playing at MrQ.com last week, you might have noticed a celebrity was present in one of the site's chat rooms.
Mr Q, which is owned and operated by Lindar Media and whose offers come with no wagering requirements, featured on the latest episode of "Life with the Andres" which is shown weekly on The Sun's YouTube channel.
The show showed Peter dialling up some of his pals on Zoom to get them to join him in a virtual bingo session at his favourite site. It's fair to say Peter didn't seem all that expert with the bingo balls even though he has a full history of working to promote various different sites – see our full story here.
UKGC hires Experts by Experience Advisory Group
The UK Gambling Commission has just announced that it will be working alongside an Experts by Experience Advisory Board to help it gain opinion and direction on decision-making and raising standards for the UK gambling industry.
It's expected that the collaboration will look at current topical issues such as gambling advertising, safe game design, and high-value customers.
National Bingo Day marked on 27th June

27th June is officially National Bingo Day, and although none of us were able to play bingo at our local clubs, players from around the world were still able to mark the occasion by playing online.
Many websites such as the Metro took the opportunity to mark the occasion by publishing a history of the game and bingo calls. Hopefully next year there will be much more cause to celebrate.
BGC urges government to allow casinos to reopen
The Betting and Gaming council has been urging government ministers to take note of the positive steps that have been taken so far by UK casinos so that they can go ahead and re-open this month.
While bingo clubs have been allowed to once again accept customers as of 4th July 2020, casinos are still waiting at the back of the queue with regards to the easing of lockdown restrictions.
This is despite many of them having already taken action to make their venues safer via a range of strict anti-COVID measures.
Michael Dugher, the BGC's chief executive says that "we want to play our part in kickstarting the economy, just like other parts of the leisure, entertainment and hospitality industry".
Update on planned reopening dates for UK bingo club chains
Last week, bingo halls in England were given the green light to reopen by Boris Johnson as of 4th July.
However, not everyone is aware of when their local club is planning to welcome customers again.
Club 3000 has already confirmed that it will be reopening its venues in phases, with Stanley Park and Bristol first on 4th July, and Ellesmere Port 2 days after. All of the company's bingo halls in England will be operational by 9th July 2020. However, the dates for Club 3000 venues in other countries such as Scotland have yet to be confirmed.
Buzz and Beacon Bingo have yet to announce their planned opening dates. However, The Sun has got confirmation from Mecca Bingo that it will be reopening 36 of its halls from July 4th with table service and early bird sessions on offer. The remainder will reopen throughout July and August.
Blackpool's Empire Bingo permanently closes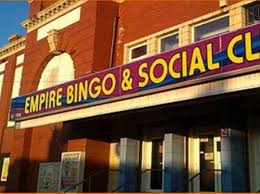 It's sad times for bingo fans in Blackpool as it's been confirmed that the popular Empire Bingo & Social Club on Hawes Side Lane has now permanently closed its doors, and the building has been marked for demolition.
The venue originally operated as a cinema but has been owned by the same family for the last 46 years who turned it into a bingo hall in the 1970s.
However, it's not all bad news as Blackpool will see a brand-new, purpose-built, Club 3000 open in 2021 after being temporarily delayed due to the COVID-19 pandemic.
That's it for this week. Come back next week for a 5 minute roundup of the best bingo news.