Over the last week, we've seen two major gambling brands receive differing rulings from the Advertising Standards Authority, a new venture between Microgaming and a video bingo game manufacturer, Relax Gaming titles extended to additional gaming sites, a heads-up about Safer Gambling Week and new statistics on how the online bingo industry is performing.
For all the details and more breaking news, continue reading.
UKGC releases the latest industry stats
The UK Gambling Commission has just released a report that includes figures about how well the UK gambling industry is performing.
Although the six-month period covered in the report occurred before the COVID-19 pandemic, it indicates positive news for the online bingo industry with a 12.5% increase in its Gross Gambling Yield.
GGY is the amount that is retained by gambling operators after the payment of winnings but before the deduction of operation costs. It will be interesting to see if this changes substantially in the figures that will take in the lockdown period later in the year.
Mirror Bingo jumps ship to Jumpman Gaming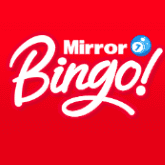 Mirror Bingo has been serving the nation since 2008 and has previously resided on both Playtech and Cashcade software platforms.
This week, it relaunched on Jumpman Gaming's bingo platform where it now offers 90, 80, and 75-ball games from Pragmatic Play, as well as jackpots and guaranteed prizes of up to £1m and ticket prices as low as 1p. In addition, players will get to enjoy lots of varied slot games. On the negative side, they will face a £2.50 fee for withdrawals, a reduced customer service function and high wagering requirements on any bonuses.
ASA rules on Coral and Ladbrokes complaints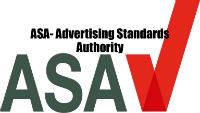 Two of the biggest brands owned by GVC Holdings have recently been referred to the Advertising Standards Authority (ASA) for breaching the Authority's CAP Code.
Coral was accused by a member of the public of issuing an irresponsible Tweet by encouraging repeated gambling with the words, "Have another go" as part of its "Fail to Finish" promotion.
After fully investigating, the ASA agreed with the complainant and instructed Coral to ensure that the ad does not appear again in its current form and not to use similar wording in its social media efforts.
The complaint that the ASA received regarding Ladbrokes, on the other hand, was not upheld despite it receiving five complaints from people who believed the advert showed possible gambling addicts taking part in scenarios which mimicked gambling as part of their everyday lives. The ASA agreed with the brand and Clearcast that the ad only featured humorous analogies and was not suggestive in any way that gambling had taken over the characters' lives and normal daily activities.
Forward look to November's Safer Gambling Week

Safer Gambling Week has occurred every year since 2017 and for 2020 will run from 19th to 25th November.
While the public awareness campaign may still be months away, it hasn't stopped its champions spreading the word about responsible gaming.
Safer Gambling Week is driven by three major industry bodies – The Bingo Association, The British Amusement Catering Trade Association, and the Betting and Gaming Council – who have already confirmed that this year's campaign will encourage the public to "talk about safer gambling".
Last year's awareness campaign was a huge success, with the BGC report that it gained more than 25 million impressions on social media.
This year, the organisers hope to achieve even higher figures by using leaflets, social media advertising, web banners, and posters to help gambling operators "start a conversation about safer gambling" with their players and employees.
The Bingo Association's Chief Executive, Miles Baron, has confirmed that the bingo industry is fully committed to social responsibility all-year-round. However, for the week-long campaign that will be running this November, there will be additional customer engagement through the use of six key messages.
The messages will remind players to set limits, keep track of time, know when to stop, stick to spending limits, and remember that family and friends are more important than gambling.
Microgaming and Neko join forces

A new press release issued by the Isle of Man-based software developer, Microgaming, indicates an exciting new venture which is aimed at online bingo enthusiasts.
Microgaming has just signed an exclusive distribution agreement with the Argentinian game design and development studio, Neko Games, that will see an exciting new series of video bingo games rolled out across Microgaming's content aggregation platform in coming weeks.
The first game to go live is called Super Showball – a medium-to-high volatility title that can be enjoyed on both desktops and mobile devices.
It includes elements of video bingo games combined with unique and never-before-seen game mechanics, including a 4,000x jackpot prize and a mystery prize feature.
Birmingham Airport to host drive-through movie and bingo nights

Birmingham Airport has been confirmed as one of many venues that is set to host drive-in films this summer.
The events will form part of a tour organised by "At The Drive-In", and will see classic movies such as Toy Story, Joker and Grease screened in large car parks across 11 UK cities at venues like Edinburgh Zoo and Birmingham Airport.
The tour will run from July to September 2020 and before the films start there will be additional entertainment for the audiences to enjoy, including bingo, family games, silent car discos, and stand-up comedy.
Relax Gaming portfolio extended to more sites

Last week, we mentioned that the bespoke online bingo brand, Mr Q, had struck a deal with Relax Gaming that would allow the bingo site to offer its players a host of new games including Hellcatraz, Money Train, Temple Tumble, and Snake Arena.
Since then, Relax Gaming has also partnered with GVC Holdings so that it can roll out several of Relax's proprietary slot games to GVC's online casinos such as Coral, Ladbrokes, and Party Poker.
Daniel Eskola, Relax Gaming CCO, said:
"GVC is one of the most well-respected names in the gambling industry with years of experience in the sector, and we're delighted to have signed a deal to provide our popular content to its online brands.

"It's been an incredibly busy year for us at Relax Gaming as we continue to expand our network with leading operators, and we look forward to offering our games to an even wider audience through this exciting new partnership."