In a recently published article on a politics website, Michael Dugher of the Betting and Gaming Council explains why the anti-gambling lobby is wrong to believe that betting adverts encourage problem gambling. Despite the lack of evidence to support an all-out ban, Mr Dugher also explains how the BGC is continuing to promote safer gambling.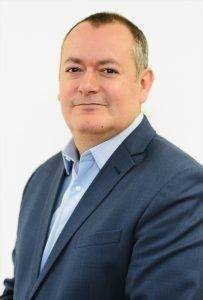 The Chief Executive of the Betting and Gaming Council has pointed out a lack of evidence pertaining to calls for betting ads to be banned.
Michael Dugher recently wrote an article for PolitcsHome, in which he also states that despite concerns that the COVID-19 lockdown would "lead to a surge in gambling", Government evidence shows that this was not the case. In fact, he points to the man who is conducting the Gambling Review on behalf of the DCMS, John Whittingdale, and his academic study into the link between betting and advertising which concluded that there was no "causal link between exposure to advertising and the development of problem gambling".
The Euros and football sponsorship
In the run-up to the Euros, Mr Dugher says that "the same siren voices" have been calling for a ban on gambling advertising. However, due to most football clubs suffering "an unprecedented cash crisis", he says that removing adverts and sponsorship deals would risk the football industry losing millions of vital pounds.
Some BGC members previously indicated they were concerned that their financial support for the game could cause an increase in problem gambling. As a result, the EFL tasked a Liverpool University professor to carry out his own research, and the study found that sponsorship of leagues and clubs bore no influence on betting participation.
What the BGC does agree on is promoting safer gambling
While the BGC is against imposing a blanket ban on betting advertising without sufficient evidence, it is determined to "drive change, raise standards and promote safer gambling".
It has already introduced a new code of conduct that prevents football clubs from posting links to gambling sites and calls to action on their social media posts to prevent underage fans from being exposed to betting ads.
It also imposes strict guidelines on betting advertising and sponsorships, and 20% of radio and TV ads now contain safer gambling messages.
Mr Dugher concludes his article by thanking the UK government for taking an "evidence-based approach", and says that he fully supports the calls to improve the regulation of the gambling industry provided "we get them right".