Online casinos and bingo sites may soon be required to check how much you can afford to spend before they let you play if suggested restrictions from the UK Gambling Commission go ahead. Is this a good idea, or is this 'player protection' going too far? We're taking a look at what this suggested new legislation could mean for you.
The proposed crackdown on player affordability is part of a move by the UK Gambling Commission to help stop players betting beyond their means. By determining what a player can afford, the idea is that bingo sites will be able to set appropriate limits on individual player spending so they don't veer into problem gambling territory. Going one step further, until affordability checks have been completed, bingo sites could be expected to restrict players' spending according to an arbitrary limit.
Why is the UKGC proposing this move?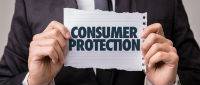 There's been a lot of attention recently on the issue of a minority of players who go too far to finance their online bingo and casino play. While most players are able to play safely and within their limits, the UK Gambling Commission is pressuring casinos and other gambling platforms like bingo sites and online bookies to do more to recognise and help players who may be at risk or who may be obtaining their money to play dishonestly. This is just one of a number of suggestions that have been made; others include banning credit card deposits and more closely monitoring player behaviour to identify those who may be at risk of spending too much.
How would affordability checks work?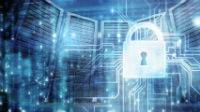 If they do decide to bring in affordability checks, the big question is how will they work? As a player, you may be understandably wary of handing over the nitty-gritty details of your income and expenses to a random online bingo site. Until very recently many people were reluctant even to use debit cards for this reason. Privacy is definitely something that needs to be safeguarded, both online and offline.
A few companies have already started to get ahead of the curve, creating affordability checking platforms for online bingo sites and casinos. Some sites, like Betway, have already started partnering with them and performing voluntary affordability checks on players. These platforms use a number of different factors to judge a player's affordability and decide whether or not they are at risk from problem gambling.
The key factors include:
Individual financial data, including source of wealth
Property data
Socio-demographic data
Previous player behaviour including deposit and loss amounts.
By combining data from a number of different places, these platforms can assign players a score, or a traffic light system that will tell the casino how likely they are to struggle to meet the financial obligations of playing bingo online.
Are these checks a breach of player privacy?
What's concerning about these suggestions is that they require a player to hand over a great deal of their personal information to a bingo site or casino. For example, for source of income verification (to prevent money laundering), players are required to upload bank statements and other financial documentation like their payslips.
Another worrying possibility of implementing this rule is that sites will refuse to release withdrawals until they have received the information. For players who don't have payslips, for example, those who are self-employed, this can be seriously problematic, especially if they have already deposited and played a significant amount of money and are left unable to withdraw their winnings.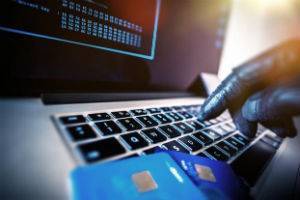 There is also the issue of free will. While these measures are in place to protect players, can you imagine walking into a shop and trying to buy a piece of jewellery with cash, before being told 'sorry no, you can't afford it.' Is an algorithm really qualified to tell bingo players what they can and can't afford, and more importantly, should it?
It will be interesting to see if the suggested changes are implemented and how they affect players if they are.