Latest figures released from the UK Gambling Commission show that online gambling is growing in popularity. We take a closer look at the figures and what they mean.
Brits alone spend an impressive £14.5bn on gambling per year, according to recent figures released by the UK Gambling Commission. This includes every type of gambling, both online and offline, from bingo to sports betting and even lottery tickets. The gambling industry is also a major contributor to the UK economy, employing 106,670 people, and it contributes over £1.5bn to good causes, mostly through the National Lottery.
While £14.5bn might sound like a lot, it's actually a 0.4% decrease in gambling spend from April 2017- March 2018. What's interesting to see is that while the overall gambling spend may have gone down slightly, the ratio of online to offline gambling is going up with an increase of 2.9%. It would appear that more and more people are taking their gambling online instead of spending time at physical casinos, betting shops and bingo halls.
This trend is backed up by some of the other figures, including a 1.5% decrease in the number of betting shops in Britain. We've also seen the number of arcades and land-based bingo halls going down over the last year. In spite of this, the number of gaming machines has gone up by 2.4%, in 2018 – 2019!
It's clear from these industry figures that online gambling is growing in popularity, and it now has 39% of the market share of all gambling types. Yes, that's less than half but it's a 1.2% increase from previously.
Why is online gambling growing in popularity?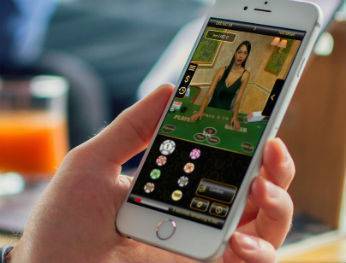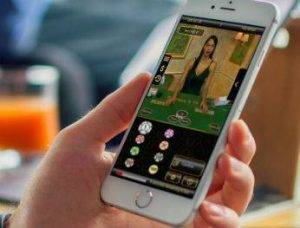 There are a few possible reasons behind the steady growth in popularity of online gambling (which includes not only gambling at online casinos, but also remote betting, bingo and other games like scratch cards).
By far the most popular online gambling activity is slots, with the UK online slots industry worth a whopping £2 billion according to the figures.
Technology development. With recent developments, especially in mobile technology, online gambling has never been more convenient and accessible than it is now. Where online gambling used to be a desktop computer-based activity that you did only in your home or maybe at work if you could get away with it, that is definitely no longer the case. Online casino games can now be accessed anywhere there's a mobile signal, making it a perfect pastime for the morning commute, or for whiling away some time in the line at the post office or bank. This is only going to continue with more and more mobile-based casinos opening up.
Increased competition. There are so many online casinos out there that competition to attract players is huge. This has led to casinos competing to offer the best bonuses and the best range of games. This is great news for players. If you know where to look you can scoop up some great deals that you wouldn't be able to find at a land-based casino.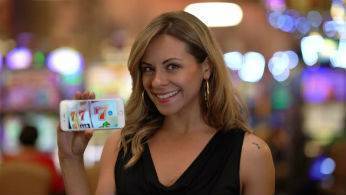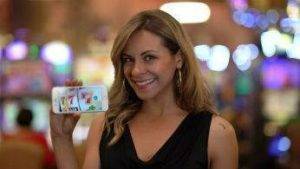 More female-friendly gambling options. Online casinos are popular with female gamblers who might not necessarily feel comfortable walking into a betting shop or bricks and mortar casinos alone at night. In fact, the number of women choosing to gamble online is so big that we're seeing an increasing number of online casinos and bingo sites that are specifically tailored to female players.
Developments in live casino technology. Live casinos have been around for a while and as they improve, they're becoming an excellent alternative to land-based casinos. As the technology develops it's likely we're going to see even better live dealer options, making use of virtual reality and other immersive technologies. Why would you bother leaving the house when you can play Roulette, Blackjack, Craps and Poker from the comfort of your home and get as good an experience as you would in a physical casino?
It's clear from the latest figures that the online gambling industry isn't going anywhere any time soon. With the benefits of convenience, flexibility and plenty of player-friendly bonuses and deals, why would you want to play anywhere else?