The recent purchase of fledgeling software company Red Tiger by industry behemoths NetEnt took everyone a little by surprise. The aspect that took people by surprise the most was the price that NetEnt paid – £200 million! Not bad for Red Tiger – a company that didn't even exist seven years ago.
More and more online wagering companies are adding to their portfolio by acquiring what they see as potentially lucrative revenue streams. It's a fraught market though, thanks to continual changes in regulations by multiple jurisdictions. It has hit even the biggest companies hard – NetEnt's 2019 Q3 results were down by £0.5 million from the same time last year.
Here we take a look at a few more major acquisitions in the online wagering realm that have taken place over the past eighteen months or so, just to help you (and us) keep up!
December 2017 – GVC Holdings acquire Ladbrokes Coral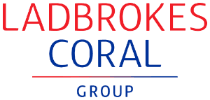 Despite both Ladbrokes and Coral being familiar names on UK high streets for decades, both companies had been struggling for years. Ladbrokes had been around since 1886 and merged with equally-troubled Gala Coral Group in 2015. Despite this merger, the new company failed to prosper, but GVC Holdings obviously thought that they could turn matters on their head as they paid a massive £4 billion in a deal to bring Ladbrokes Coral under the GVC banner.
GVC Holdings' online wagering portfolio was then made even more impressive, with the company already owning bwin, Sportingbet, Betboo, Gamebookers, VistaBet, partypoker, partycasino, Foxy Bingo and Foxy Casino, among others. It also took all the Cozy Games bingo software sites and is running them under the Electraworks banner – those it hasn't closed down that is.
October 2018 – William Hill snaps up Mr Green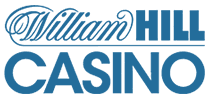 Never mind regulatory issues in the UK, the prospect of Brexit has made the future of the majority of British companies plummet into uncertainty, including most of those involved with online wagering. This uncertainty is probably what prompted the leading UK-based sports betting company William Hill to pay £242 million to acquire the Swedish online casino brand Mr Green.
Despite being a massive presence in the UK for nearly ninety years, William Hill had already seen its future beyond UK shores. Its international arm – like many online betting companies – was based in Gibraltar, a UK overseas territory. By snapping up Mr Green, William Hill gave themselves the opportunity of a brand-new base in Malta, which is where Mr Green ran its international dealings from.
March 2019 – 888 Holdings acquires even more bingo sites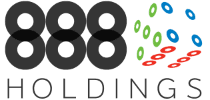 You'd think that 888 Holdings, thanks to their excellent Dragonfish software and extended bingo network possessed enough bingo sites. 888 Holdings thought otherwise though, as in March 2019 they completed an £18 million takeover of many of the bingo brands of the JPJ Group, which included big bingo names such as Costa Bingo, City Bingo and Sing Bingo.
Perhaps 888's 2018 results prompted them to shove a few more fingers into some bingo pies, as their revenues were down $7 million were compared to 2017.
In other 888 Holdings news they also snapped up the Ireland-based online betting brand Betbright for £15 million.
September 2019 – Flutter buys up Stars Group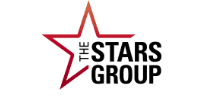 You may not have heard of Flutter Entertainment, and you may not have heard of Stars Group, so you may be wondering why Flutter purchased the Stars Group in late September/early October for £10 billlion.
All is likely to become clear when it is revealed that Flutter Entertainment is the new name for the combined group of Paddy Power and Befair, while the Stars Group owns Sky Bet. Suddenly the deal (and the price) makes a great deal more sense!
October 2019 – GiG purchases Top Games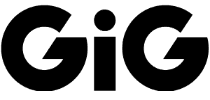 One of the leading ways companies are safeguarding themselves against the volatility of established markets is to find relatively untried ones to enter. That is probably why GiG (Gaming Innovation Group), a leading provider of online gaming platforms and a proprietary sportsbook, purchased Top Games, a Croatian company based in Zagreb. The purchase allowed GiG to take control of Top Games' online endeavours, while Top Games remained in charge of their land-based casino operations.
These are just a few of the biggest mergers, acquisitions and buyouts of the recent past, but we are sure that there are many more to come. These really are exciting times in the world of online gambling.