The second round of lockdown measures in the UK could lead more players to online bingo, according to WhichBingo VP Gadi Shoshani, who called on online brands to deliver the social aspects people love about land-based bingo halls.
Mr Shoshani, who is our VP of marketing and sales, highlighted the fact that an expected surge in player numbers at bingo halls did not transpire when lockdown measures were eased during the summer.
He outlined the opportunity that has presented itself during the coronavirus pandemic, with players looking for entertainment as they were forced to stay at home turning to bingo. He stated that following restrictions being eased, safety concerns might still be at the forefront of peoples minds and issued a rallying cry to online bingo brands as they face the challenge of differentiating themselves in a highly competitive market.
"The reopening of bingo halls in the second half of this summer has not seen the comeback that many were hoping for or what might have been expected," Mr Shoshani told CasinoBeats.
"Players seemed to feel more secure to continue playing online bingo due to the on-going pandemic and health situation rather than returning to halls. This creates on-going challenges and pressures on bingo halls and will require them to embrace creative solutions that make players feel safe in order to navigate through these turbulent times.
Bingo brands must step up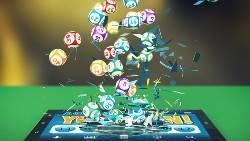 "For online bingo, the market availability of brands has shrunk considerably in the last 18 months, and the market is now more competitive than ever before. Securing players has always been the goal – and brands have had to step up and find new ways to differentiate themselves and engage with new players across a host of demographics and age groups."
Reflecting on Buzz Bingo's July announcement that it would close 26 bingo halls permanently, Mr Shoshani went on to discuss the ways in which online bingo providers need to adapt if they are to attract new players who previously enjoyed the social experience of land-based bingo.
He said: "We think players feel safer playing in their homes and enjoy the online game more and more due to brands continuing to incorporate additional interactivity and engaging features. With online bingo brands improving their capabilities and their potential outreach, physical bingo halls could well become a long-term casualty.
Social experience
"Players do miss the social aspects of the game that physical bingo locations bring to the table. People want to be able to chat with their friends they attend hall games. Online brands must bring the social aspects players love about land-based options to the online game, such as allowing friend groups to join online games collectively.
"Online brands are searching for ways to encourage more people to play and engage with their sites, as engagement increases player numbers and loyalty over time. Interactive features are an important tool for any site: bonuses, quizzes, live streams, and chat functions are all elements that sites should aim to have."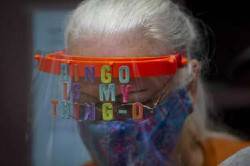 Mr Shoshani spoke about the importance of bingo operators and affiliates building trust by ensuring responsible gaming with transparency and honesty, while outlining some exciting ideas that sites could seek to incorporate into their offering to excite players.
"Ultimately, responsible gaming has to be at the heart of everything by both bingo brands and affiliates," he added. "Following regulations, issuing clear terms and conditions, and highlighting what help is available alongside the fun and games will guarantee consumers loyalty to brands.
"The technology is now available to bingo brands to identify customer habits and trends in real-time. While this was developed to help them attract more users and encourage the type of play customers were enjoying, they have no excuse for not showing a real duty of care and acting upon it quickly should they see problems developing."
At WhichBingo we are strong advocates of online bingo as great entertainment and a way to enjoy good company at the many brands that have a strong chat team and community atmosphere. If visiting an online bingo site has helped people this year that is great news, but even better if the industry can retain the players they have seen turning to them and continue to nurture them, but in a responsible manner.