It is 20 years since the Alexandria Film Festival declared Amitabh Bachchan the 'Actor of the Century', but this is a subject that everyone has an opinion on, and in this article we share ours!
Once described as a "one-man industry", Amitabh Bachchan is undoubtedly among the most influential people in film history, but many people outside India have little knowledge of his work.
Over in the west, we tend to have our cinema prescribed to us by Hollywood, along with a few other notable filmmaking regions, so when it comes to choosing our favourite actors we tend to focus on American stars.
So it was when we put together our list of the male actors we believe to be the greatest of all time, only three of whom are not from the USA.
Have a read and let us know your thoughts – we're sure you won't agree, but that's what it's all about!
1.Anthony Hopkins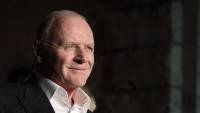 Top of our list is the great Anthony Hopkins, who was born in Port Talbot, Wales, and rose to become one of the legends of the big screen. After being spotted by Laurence Olivier (more on him shortly), Anthony joined the Royal National Theatre, which gave him the foundation that led to starring roles in The Lion in Winter, The Silence of the Lambs, Legends of the Fall and Remains of the Day. Awards to his name include two Oscars, four BAFTAs, two Emmys and a star on the Hollywood Walk of Fame, and it is his remarkable range and unmistakable delivery that makes him our number one choice.
2.Laurence Olivier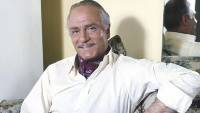 In the middle of the 20th century, there was nobody bigger in the world of British acting than Laurence Olivier. Knighted in 1947, Olivier's roles in Wuthering Heights, Hamlet, Spartacus and The Boys from Brazil won him a place in the hearts of movie lovers everywhere, and he picked up four Oscars along with five Emmys and three Golden Globes before his death in 1989. If you're new to his work, start with his remarkable lead role in the 1955 adaptation of Shakespeare's Richard III or Daphne du Maurier' Rebecca
3.Marlon Brando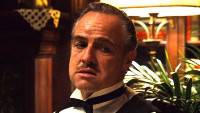 Cinema classics like A Streetcar Named Desire, The Godfather, Apocalypse Now and Last Tango in Paris all relied on the inimitable gifts of Marlon Brando Jr., who won two Oscars for Best Actor and three BAFTAs for Best Foreign Actor during his 60-year career. Dashing and suave in his younger years, Brando lost none of his talent as he grew older as his performance as crime boss Vito Corleone in The Godfather showed.
4.Sidney Poitier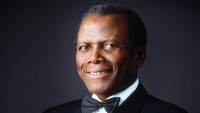 As well as being the star of films like To Sir, With Love, Lillies of the Field and In the Heat of the Night, Sidney Poitier is a pioneering actor who was the first black male to win the Oscar for Best Actor. The Academy gave him an honorary award in 2002 to mark his spectacular career, and if you want to see what he can do, check out this fiery, emotional clip from Guess Who's Coming To Dinner.
5.Jack Nicholson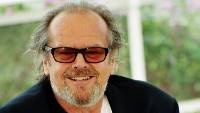 Capable of playing everything from loveable rogues to terrifying villains to romantic leads with equal mastery, Jack Nicholson is the most nominated male actor in the history of the Academy Awards with 12 to his name. We love his conflicted performance alongside Helen Hunt in As Good As It Gets every bit as much as we did his unforgettable role in One Flew Over The Cuckoo's Nest.
6.Morgan Freeman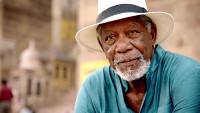 With his unmistakable deep voice and calming demeanour, Morgan Freeman is an actor like no other and he has given the world countless fabulous performances to savour. Our particular favourites are his detective role alongside Brad Pitt in David Fincher's dark thriller, Se7en, and his part in the wonderful prison drama, The Shawshank Redemption, for which he earned an Oscar nomination.
7.Daniel Day-Lewis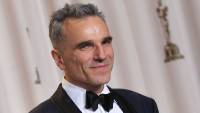 Born in London in 1957, Daniel Day-Lewis has starred in some spectacular movies, including A Room With A View, My Left Foot, Last of the Mohicans, and The Age of Innocence. He has won three Oscars for Best Actor – the only person to have three wins in that category – and our favourite performance from him was as the fearsome William "Bill the Butcher" Cutting in Martin Scorsese's 2002 picture, Gangs of New York.
8.Tom Hanks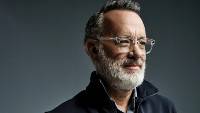 This list would not be complete without perhaps the most loved male actor of the 1980s, 90s and 2000s, Tom Hanks. It is difficult to find a heart that has not been touched by his moving performances in films like Castaway, Big, Forrest Gump, Saving Private Ryan, and of course Toy Story, and our favourite Hanks role was as the benevolent prison guard Paul Edgecomb in the film adaptation of Stephen King novel, The Green Mile.
9.Denzel Washington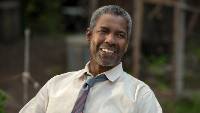 Whether you prefer his role as a corrupt detective in Training Day, his mob boss depiction of Frank Lucas in American Gangster, or his heartfelt performance as a lawyer representing an AIDS patient in Philadelphia, it really is hard not to love Denzel Washington. And the movie industry loves him too, which is why he's picked up two Oscars, three Golden Globes and a Screen Actor's Guild Award along the course of a career that has spanned five decades.
10.Samuel L. Jackson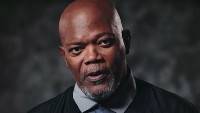 By far the coolest man on our list, Samuel L. Jackson has made iconic roles his trademark through his roles in films that have collectively grossed over $27 billion worldwide – making him the highest-grossing actor of all time when you exclude cameos. Picking a favourite Samuel L. Jackson role is not easy, but his witty repartee as Jules Winnfield, alongside John Travolta as Vincent Vega, in Quentin Tarantino's Pulp Fiction is his finest in our opinion.