Staying ahead of the competition is increasingly tough in the world of online bingo, and for this reason, many of the UK's most popular brands are becoming more and more inventive with their advertising campaigns and brand images.
This week, both Paddy Power Bingo and Sky Bingo have unveiled new ad campaigns which aim to grab the viewer's attention and encourage them to visit the respective site to take a closer look.
In recent months, we've seen Gala Bingo launch its socially responsible "Bingo Like a Boss" campaign starring Tattoo Fixer's Paisley Billings. The catchy music, slogans, and sassy Gloria character have all helped to drive a significant number of new customers to Gala Bingo's online bingo site. So, what are Paddy Power and Sky Bingo bringing to the table to try and emulate Gala's success?
The Paddy Power Bingo campaign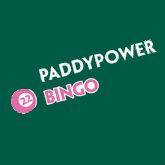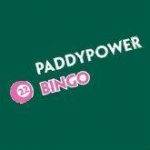 The new Paddy Power Bingo campaign is very much a 21st-century affair that's likely to attract new players in their 20s and early 30s.
The popular sports betting, casino and bingo operator has chosen to team up with several stars of the TV show RuPaul's Drag Race UK to give away a brand-new Mini Cooper as part of a 5-hour-long drag show.
The trio of drag queens who've been chosen to front the campaign are Divina De Campo, Vinegar Strokes, and the quaintly-named Baga Chipz.
The Creative Director, Kevin Masters, says that today's media is chock-full of competitions, and so, Paddy Power "wanted to take a traditional competition and give it a twist".
We've all played the kinds of games where you have to guess the number of sweets in a jar, but in Paddy's new promotion, players must count how many balls are put into a Mini Cooper, one-by-one. However, to make the competition harder and a lot more fun, the excitement is extended across a drag show lasting 5 hours.
The show includes plenty of humorous and topical sketches such as a Barnard Castle eye test, WAGs appearing in court, "toxic talk show hosts", and "Prime Ministerial advice on how to act in a pandemic".
Players who can't last the full 5 hours will be given the option to guess how many bingo balls are put inside the car.
The Sky Bingo campaign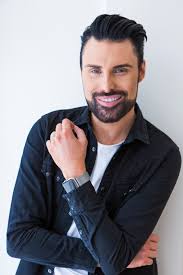 Sky Bingo is also aiming to attract new customers and retain existing ones with its latest YouTube venture. It's a special episode of The Big Ry-Union, and it takes us all the back to 1992 to have some fun with the stars of Gladiators.
The reunion, which can be watched on Sky Bingo's YouTube channel, is hosted by the popular TV presenter, Ryan Clark-Neal, and includes the cast of the 1992 TV show, Gladiators.
Although the reunion was filmed online due to social distancing requirements, viewers can enjoy rubbing virtual shoulders with Wolf, Cobra, Hunter, Panther, Vogue, and Ace who all appear via separate webcams.
As you might expect, there's plenty of reminiscing over the show's various battles and challenges, as well as stories of how each Gladiator originally got involved with the TV series.
The Ry-Unions are a series of periodic get-togethers reuniting groups of celebs from iconic shows that we have all loved and are a really neat idea from Sky Bingo.