More and more people are turning to TV and social media to keep themselves entertained during the current situation and are expected to be more social media hungry when everything is back to normal. For this reason, the inventive team at Paddy Power have had their thinking caps on and are doing their bit to put a smile on our faces in a somewhat unusual and unexpected way.
No Sport? Paddy Power has you covered
At this time of the year, the operator would normally be welcoming bets on Premier League football, the NBA, the World Snooker Championship, the Grand Prix, and the UEFA Europa Champions League Final among others. However, due to the mass cancellation of major sporting events due to the COVID-19 pandemic, the popular online bookmaker has come up with an innovative way to retain existing customer interaction and attract new followers. They have produced a four-part mini-series that's currently being broadcast across its social media channels. This being Paddy Power you know it's not going to be something you would want your granny to watch!
Although the trend for sports mascots originally began in the USA, it's since crossed over to our side of the pond. Consequently, there are now scores of football team mascots across the UK such as Crystal Palace's Alice the Eagle, Watford's Harry the Hornet, Burnley FC's Bertie Bee, Newcastle United's Monty Magpie, and Manchester City's Moonchester and Moonbeam.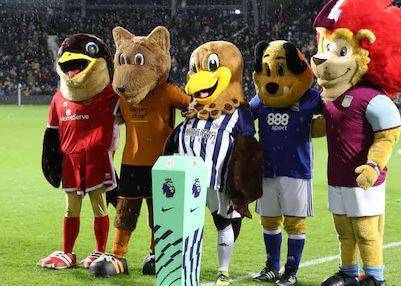 As the Paddy Power social media team have explained on the news section of their website, these mascots are often considered to be "the real stars of the sport". So, they decided to take us behind the scenes to "see what their life is like away from the pitch" using a four-part digital content series called "The Mascot".
Production Pedigrees
The first episode proved to be so popular that it attracted over 1 million views within the first 24 hours of being posted online. Episode 2 was released on Monday 6th April 2020, and it's expected that the remaining two episodes will be made available on a weekly basis.
Each episode of The Mascot is around 5 minutes long, so it's the perfect accompaniment to your mid-morning coffee.
---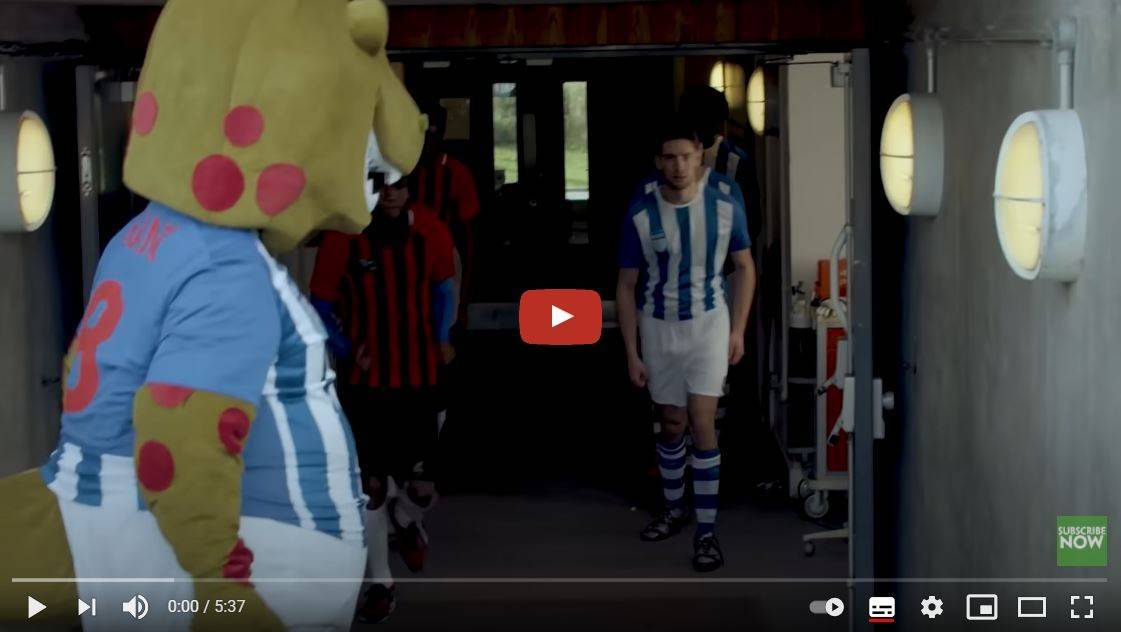 ---
Even if you're not a football fan, you're sure to appreciate the humour that's been injected into each line by the Paddy Power social media team. Credit for the writing goes to in-house staff, Steven Quick and Noel Slevin, while the series' director is none other than English actor, comedian, and director, David Schneider, who's best known for working alongside Steve Coogan on "Knowing Me, Knowing You… with Alan Partridge", Rowan Atkinson in Mr Bean, Kathy Burke in "Gimme Gimme Gimme", and Armando Iannucci on "The Saturday Night Armistice".
Filming for the series took place last year, and among the many locations that eagle-eyed viewers might like to try and spot, there's Princes Park stadium (the home of Dartford FC) which is used to represent the fictional Basildon Athletic FC in "Conference South" (N.B., Conference South is now known as the National League South).
What is "The Mascot" all about?
The Mascot centres around Frank the Tank, an out-of-work dinosaur mascot who is hopeful of getting back his job at the club. Without spoiling too much of the plot, Episode 1 begins with Frank telling viewers how he was suspended following "an altercation" with rival fans before being accused of taking illegal drugs at a football fun day.
What we all want to know is, will Frank ever get his job back? Will football mascots ever receive the recognition that they deserve? And, will Frank's landlord cut him some slack on his overdue rent?
You can catch up on further instalments of The Mascot via Paddy Power's Facebook, Instagram, Twitter or YouTube accounts.
We can't wait to see if any of Britain's other favourites bookies such as Ladbrokes, Betfred, and William Hill will follow suit and create their own form of online entertainment for us to enjoy over the coming weeks!