Today, the UK is waking up to the stark realisation that a full lockdown is imminent.
Following one of the busiest weekends on record for many tourist attractions and areas of outstanding natural beauty throughout England, Ireland, Scotland, and Wales, against all recommendations, the UK government is rushing in an emergency Coronavirus Bill that could see the UK entering total lockdown within the next 24 hours.
Since pubs, cafes, restaurants, cinemas and theatres were ordered to close last week, a rising number of entertainment venues have also been told to shut their doors. The list now extends to bingo halls, bookies, casinos, spas, massage parlours, museums, gyms, and leisure facilities, among others. Plus, 1.5 million letters are en-route to those who are considered high-risk, asking them to self-isolate for the next 12 weeks.
For your typical bingo hall player, young or old, this is not the news that they wanted to hear. However, it's not all doom and gloom as there have been several stories emerging which show the lengths that some folk are prepared to go to as they aim to comply with social distancing advice while still enjoying their beloved bingo.
Bongo's Bingo continues via Twitch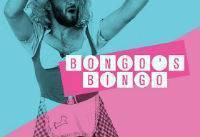 For example, Bongo's Bingo is well-known for its off-the-wall take on bingo games. Usually, it hosts party nights in Liverpool on a weekly basis, but it has also started putting on events in other UK cities and further afield in countries like Australia and the Netherlands.
The sessions, which the organisers describe as "a wild, shared social extravaganza" usually include a mix of traditional bingo games, plenty of audience participation, dance-offs, and the chance to win some rather eclectic prizes such as karaoke machines, mobility scooters, Henry Hoovers, and giant pink unicorns.
Now that Bongo's Bingo is unable to deliver its upcoming land-based events, it's decided to take the entertainment to its fans' livings rooms instead, while also maintaining the all-important two-metre distancing rules.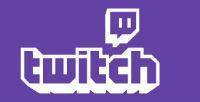 The brand took to the Twitch social media platform late last week to debut the first of many livestreams. It's free to join in the fun and Jonny Bongo and his pals will be bringing their wacky version of land-based bingo to your living room (or bed/bath/kitchen). The only tools that are required are a Twitch account, an internet-enabled mobile device, a pen, and some paper.
The next Bongo's Bingo livestream is due to take place "Live from the Bungalow" on Saturday, 28th March 2020. Over 3,000 players tuned in for the last session, so why not join them? You can find more details about all the upcoming livestreams on the Bongo's Bingo Facebook page.
The Irish get creative in Dublin suburb
Elsewhere in another affected country, another unique bingo variant has emerged. We're calling it Balcony Bingo, and it's been unofficially invented by our fun-loving friends over in the Emerald Isle.
In a bid to keep people's spirits high and to allow bingo games to continue during self-isolation and in the case of a lockdown occurring, several citizens of Ringsend in Dublin have been taking to their balconies to take part in socially responsible bingo games. And, while the participants admit that the sessions are still a little rough around the edges due to the lack of technical equipment, it's still put a smile on their faces to keep them going through the tough times that inevitably lie ahead.
For now, Michael Larkin is acting as compere for the Ringsend flat complex, and he's both shocked and delighted at how his novel idea has helped his local community come together. Despite following the 2-metre distancing recommendations, it's still been possible for Michael to award some of the games' winners with innovative prizes, which have so far included much-needed toilet rolls for the adults and Easter eggs for the kids.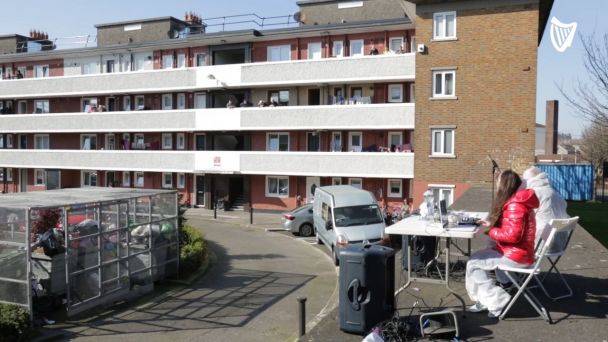 Of course, if you're not lucky enough to live near Dublin or you're not feeling confident enough to get to grips with Twitch and join in with a virtual session of Bongo's Bingo, you can still go online to play your favourite high street brands at their online sites, like Buzz Bingo and Mecca Bingo. However, we appreciate that not everyone has money to spare right now, so if you're looking for some zero-cost entertainment, keep your eyes peeled for special offers at sites that allow non-funded players to play bingo games for free. Sites with active chat rooms like tombola are also stressing that members can log in and chat without having to play games. Alternatively, if you live in a flat complex, you could try introducing your own version of Balcony Bingo to your neighbours!