If you love to play in exciting slots tournaments, you will be thrilled to hear that one of the biggest software providers, Playtech, is partnering with Buzz Bingo, one of the UK's best bingo sites.
Where to Sign up and Play?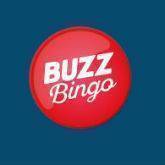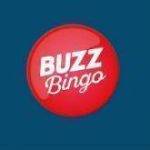 The slot tournament will be available on Buzz Bingo, where you can spin the reels of fantastic slot games and compete against other players for the chance to win cash prizes. This is a live tournament and is powered by the Leaderboard Solution from Playtech. As you spin, the points that you collect will move you further and further up the leaderboard.
How Does the Tournament Work?
This tournament works based on a point system. Players will be glad to see no wagering requirements for this tournament and the points are awarded based on a win to stake ratio.
Every player at Buzz Bingo taking part in the tournament will have the same chance to move up the leaderboard and claim the top title, no matter how much they bet per spin as there are no additional points awarded for betting bigger on the slots. This is great news as it means you can take part and enjoy the tournament no matter how big or small your budget is and you can play at a wagering amount you feel comfortable with.
This tournament is also very safe to play in and ensures that players are gambling responsibly with its configuration options. The operator can set a maximum qualifying bet amount, which allows them to promote safe gambling behaviour without affecting player engagement.
What Did Buzz Bingo and Playtech Have to Say?

As you can imagine, both Buzz Bingo and Playtech are incredibly excited about this partnership. Buzz Bingo digital operations manager, David Swaine, confirmed that the brand was happy that they are now offering tournaments to a wider audience. James Frendo, the director at Playtech, said that this tournament gives players an extra level of enjoyment and that the distribution of points makes it a responsible way for players to engage with tournaments and stick to their budgets.