More popular TV shows to become bingo games
The online, Isle of Man-based gaming giant Playtech has announced that it has expanded its partnership with Endemol Shine Gaming, a key part of the Endemol Shine Group. Endemol is a joint Dutch-UK company responsible for the production of television programmes and film distribution.
People in the UK will be familiar with a number of Endemol programmes, including Big Brother, Deal or No Deal, Black Mirror, The Wall, Masterchef and The Voice.
Coming Soon – Endemol's 'Deal or No Deal' Live Game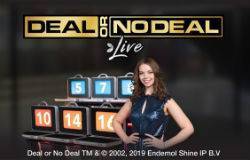 This expansion will see a number of Endemol's quiz brands – such as Deal or No Deal, The 100k Drop and Money Drop – expand into Playtech's fast-growing live casino channels. Players will be able to play Playtech's casino version of Endemol brands at online casinos which allow access to Playtech's live dealer options.
This move follows the successful implementation of 'Deal or no Deal' as a live dealer game, even though the Noel Edmonds-hosted TV programme is no longer broadcast on terrestrial UK TV. Deal or no Deal had already been implemented as a very successful online slot and online bingo game.
During the live dealer version of Deal or No Deal, players have to align the golden segments of a three-reel bank vault wheel in order for them to enter the live gameshow arena. The dealer's assistant then opens three of 16 available briefcases, revealing numbers that link to cash amounts. The player has to decide whether to take the banker's offer or keep playing, just like in the real game show. They could go all the way and reveal what they've won in their own briefcase if they've not been lured by the banker's dealings.
Channel 4's The 100k Drop and Money Drop will be next to 'go live'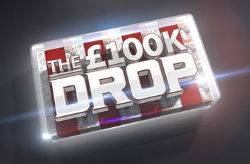 It is thought that The 100k Drop and Money Drop – both hosted on Channel 4 by Davina McCall – will be the next two shows to be given the Playtech/Endemol live casino treatment.
"After many successful years working with Endemol Shine Gaming, we're delighted to be extending our partnership," said Playtech's managing director of digital bingo, Angus Nisbet. "Deal or No Deal is consistently amongst our top-performing bingo rooms, and we're confident that players will embrace the chance to experience a genuine gameshow atmosphere with our new live variant."
"Deal or No Deal Bingo has been a great success, and the perfect brand extension," said Anil Mistry, the director of games and gambling at the Endemol Shine Group. "Extending our partnership with Playtech is a natural step to giving fans of the brand the best gaming experience possible. Deal or No Deal and the Money Drop are stand out gameshows and we are excited to see them grow into the innovative live gaming vertical."
This venture will see Playtech extend its output of games that are based on TV programmes. The company has in the past released a number of slots and bingo games thanks to tie-ins with ITV and other TV companies, including American Dad, Baywatch, Little Britain, The Flintstones, The Sopranos, Emmerdale, Coronation Street, Tipping Point and The Chase.
Endemol Shine Gaming is not resting on the laurels of this deal either. Hot on the heels of this agreement, they have also signed a five year deal with Pragmatic Play for the hit show Peaky Blinders. This means players can look forward to some thrilling and atmospheric Twenties themed games in the not too distant future featuring Thomas Shelby and the rest of the clan – although UK and US players may miss out.