If you were to question any industry expert about whom they consider to be the number one online gambling company in the world, there's a fairly decent chance that they'll plump for Playtech. This Isle of Man based company positions itself as the "world's largest supplier of online gaming and sports betting software" and few would argue with that.
In 2018 Playtech generated a staggering amount of revenue – over £1 billion in fact – and the company's ambitions show no sign of fading any time soon. Here we take a look at Playtech's rich history, and the recent acquisitions the company has made in order to reduce the threat of rivals such as NetEnt and Microgaming knocking them from their lofty perch.
Playtech has been around since before the millennium!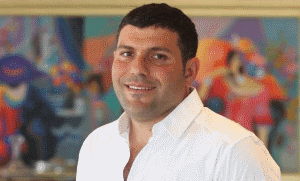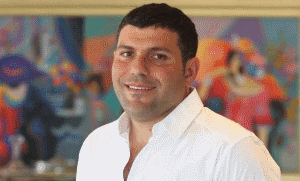 Playtech was originally the brainchild of famed Israeli entrepreneur Teddy Sagi. Sensing the opportunities that the fledgling world wide web afforded for gambling via the comfort of your own home, Sagi recruited a team of software engineers, plus casino and multimedia experts. For two years Sagi and his team worked tirelessly in Talinn, Estonia, waiting until they were in a position to take the wagering world by storm.
Playtech's unique (at the time) business model was to sell applications that genuinely benefitted the people who bought them. Their casino software was designed to provide analytical information at a level that had not been seen before in the wagering world. Concepts such as internet traffic management, lead generation and conversion tactics were starting to gain traction in the as yet largely untapped commercial side of the internet, but no one had yet seen such aspects (that are commonplace today) associated with online gambling.
After their online casino success, Playtech branched out into new ventures
Playtech launched their casino platform in the summer of 2001. Dozens of potential suitors stepped forwards, but Sagi placed due diligence at the forefront when choosing who he would allow his company to deal with. This move paid off in spades, as the online casino industry at the time attracted countless shady characters, and many companies collapsed once they realised they'd been stung by shysters and scammers. To this day the Playtech model remains one of careful consideration and unlike companies such as NetEnt, Play'n GO and Yggdrasil gaming they don't tend to strike deals with platform providers that see their games distributed via just about anyone.
In 2003 they moved into bingo, but their next big boon came via the meteoric rise of online Texas Hold'em poker.
This was thanks to the success of Chris Moneymaker who ended up winning the World Series of Poker after entering via an online tournament at PokerStars. Suddenly everyone who knew whether a flush beat a straight wanted to play online poker, and in 2004 Playtech launched the iPoker network. Within one year this network was ranked in the top five of poker networks in terms of traffic that went through the company servers.
In 2006 Playtech was launched upon the London Stock Exchange, valued at around one billion dollars. It seemed that everything Playtech touched would turn to gold, but …
The loss of the US market hits Playtech hard!
… the next major milestone in the history of Playtech was most definitely the worst hit that the company has ever experienced. On October 1, 2006, the US government made it illegal for US banks to interact with any site that offered online gambling, effectively wiping out the entirety of Playtech's US clientele. The company's valuation tumbled by 40 percent in the space of twenty-four hours.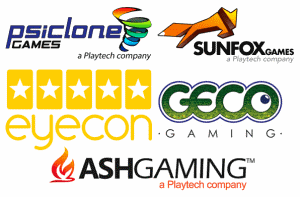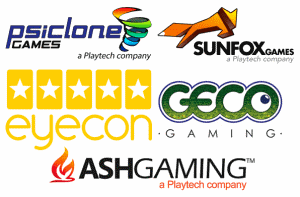 Playtech decided that a new strategy would be required. With countless wagering companies dithering as to whether they could continue to trade without the US market, Playtech made approaches with offers to purchase. This was a risky approach given the uncertainty over the future of the online gambling realm, but it was a gamble (no pun intended) that would end up really paying off.
In 2010 Playtech really hooked a juicy fish when they bought the bingo platform provider Virtue Fusion. This instantly handed Playtech at least one third of the entire online bingo market. Nearly a decade later and Virtue Fusion remains one of the biggest names in online bingo, alongside 888 Holdings and its Dragonfish platform.
More and more companies came beneath the Playtech banner, including Ash Gaming and Aristocrat Lotteries. It was also time for the original founder of Playtech, Teddy Sagi to move on.
As we approach 2020, there's no stopping Playtech's ambition to maximise their revenue streams
With the online poker world now recovered from the loss of US markets in 2006, Playtech re-entered the realm with the purchase of PokerStrategy, a poker-playing community with over seven million members.
In 2015 Playtech almost moved onto foreign exchanges when they announced plans to purchase forex trading company Plus 500, but experienced a dose of cold feet at the last minute due to regulatory issues and pulled out.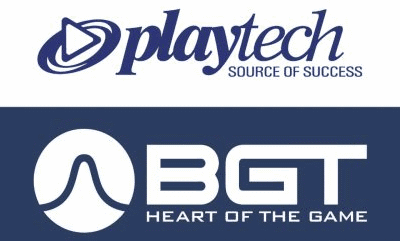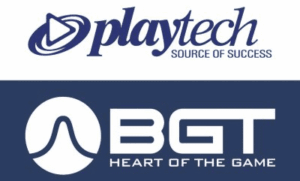 The Austrian sports betting firm Best Gaming Technology became Playtech's next huge purchase, being bought in July 2016 for $152 million, joining another new-acquired company, Quickspin, under the Playtech umbrella. BGT was merged with other Playtech acquisitions Mobenga, Geneity, Betologic and CSMS to become Playtech BGT Sports, offering both online and real-world sports betting solutions.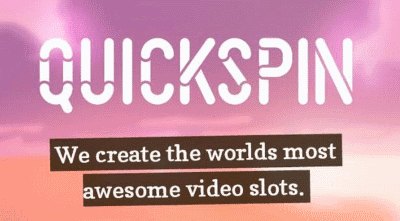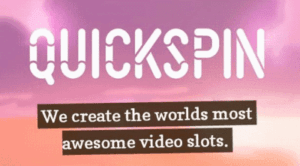 In 2017 Playtech went all fluffy when they bought Eyecon – the creator of the extraordinarily popular slots game Fluffy Favourites – for £50 million. This was followed by online gambling data analytics company BetBuddy late in 2017, and leading Italian betting company Snaitech in April 2018. The price for Snaitech should be enough to make anyone's eyes water – a tidy one billion dollars.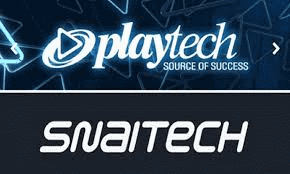 2019 has been rather a quiet year for Playtech in terms of acquisitions and growth, but still a profitable one. In the summer the company announced a 69 percent year-on-year growth in revenue to €736.1 million. With recent moves by rival NetEnt (such as the purchase of Red Tiger Gaming) Playtech surely understand that resting upon its laurels is simply not an option. No doubt the news of the company's next mega-acquisition will soon be making headlines throughout the online gambling realm and this multi-award winning company will continue to dominate the market.