PokerStars is under the new management of the FTSE100 company Flutter Entertainment PLC, who are aiming to refresh the brand's global image with a new advertising campaign called 'I'M IN.' This will ensure that the brand does not 'get lost' in all the big names now under the Flutter umbrella, including PaddyPower, Betfair, Oddschecker, FoxBet and Sky Betting and Gaming.
The 'I'M IN' Campaign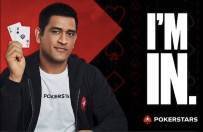 The aim of this new PokerStars campaign is to refresh their appeal to audiences around the world and update their brand. This will see them using their legacy marketing strategy harnessing the appeal of poker pros, global sports stars and entertainer ambassadors less and less. Furthermore, the group has stated there will be another 'I'M IN' campaign with a focus on the promotion of safe gambling.
The Global Director of Creative Communications, Martin Nieri, who was appointed to the position in 2019, said that this new campaign is inspired by the PokerStars community and speaks to like-minded individuals that want to be excited and entertained by the poker brand.
Who is Developing the Campaign?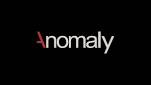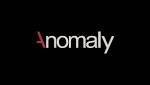 PokerStars outsourced this new marketing strategy to the Anomaly agency, who are providing the full creative guidance for the campaign. This is a global, multi-million advertising deal with Anomaly, which is based in New York. This followed the post Sky Bet merger review of group marketing agency structures.
Anomaly appears to be a fantastic choice for PokerStars and have a lot of experience under their belt to help make this campaign a success. They specialise in creating marketing campaigns with high engagement and high concepts. They have already worked with a number of high profile companies including Unilever, IKEA and Youtube, proving this company has the trust of the best.
Much of the campaign will be focusing on the full product range offered by PokerStars including their online poker games, casino and also their sportsbook. The current television ad is 1 minute long and shot in black and white, with small references to their promoted products to ensure it stays on the right side of the regulators.